Prizes are awarded annually to history students in recognition of scholastic achievements, accomplishments and proficiency.
Honors projects provide an opportunity for students to integrate their education and focus it via a significant research and writing project, including a challenging oral defense.
Study Away
The History Department strongly encourages History majors to study off campus. In 2016-7, more than half of our graduating seniors followed up on their study away experiences in their senior capstone research projects; recently, students have also been inspired by off-campus public history experience to procure museum internships and apply to graduate programs. Because so many Study Abroad programs offer unique opportunities to study regional histories in depth, the History Department does not have recommendations of particular programs at this time. Our majors have taken advantage of Macalester's diversity of off-campus opportunities (most recently studying overseas in Turkey, Scotland, Denmark, Argentina, Greece); they have also enrolled in domestic programs such as the ACM Newberry Program in Chicago, which offers opportunities for students pursuing fields such as Native American Studies to research in a new setting. If you are interested in studying off campus as a History Major, we suggest that you speak to the History Department Faculty Liaison about your particular chronological and regional interests, especially if those interests involve an area that does not currently have coverage in the Macalester History curriculum. Our Faculty Liaison can help you locate a suitable program and also put you in touch with recent alumni or returning students who can offer firsthand opinions about how the programs they attended have contributed to their History major and their lives post-Macalester.
The History Department has funding available to help defray expenses incurred by students for their research projects.
---
Opportunity Updates
Our department is often asked to share information from other organizations with our students. We consolidate that information here for your convenience. However, we have not thoroughly researched every one of these announcements. If you are considering any opportunity listed here, exercise caution, and if you have questions, please talk with a faculty member in the department.
For a list of opportunities prior to the 2021-2022 academic year, visit the archives.
Calls for papers (C), internships (I), job opportunities (J), grad programs (G), volunteering opportunities (V), fellowships (F), research/project opportunities (R), scholarships (S), learning opportunities (L), events (E), study away programs (A), networking opportunities (N), workshops (W), and miscellanea (M); in reverse order, with the most recent notices at the top. Active items are listed in bold:
(J) 03/30/2022 Immigration Legal Assistant Position Available
Ostrom Law Office, LLC is hiring an immigration legal assistant to start in June of 2022. Read more about the details of this position here. Priority will be given to applications submitted before April 11. This is a great opportunity for seniors who are graduating in May!
(J) 03/22/2022 Online Summer Teaching Positions Available
The Institute of Reading Development is now hiring summer teachers for their live online reading skills programs for students of all ages. Their programs provide students with the skills, books, and experiences they need to achieve greater success in school and beyond.
(J) 03/02/2022 DCHS Job Postings
The Dakota County Historical Society is hiring two different positions within the organization: the full-time Sibley Site Supervisor and the part-time Site Educator.
(I) 02/17/2022 East Side Freedom Library internship
The East Side Freedom Library's Housing Justice Program is seeking interns for its housing justice work with religious institutions.
(I) 02/17/2022 Keystone Internship Postings
Keystone Summer Internship Program opportunities will be posted until midnight on Feb 20, 2022.
(A) 02/08/2022 Program in Material Culture & Public History
National Institute of American History & Democracy (NIAHD) has reopened its Program in Material Culture & Public History to Visiting Students. Undergraduates and recent graduates can apply to spend either a semester or an academic year at William & Mary with NIAHD.
(J) 02/01/2022 Institute of Reading Development Teaching Job
The Institute of Reading Development is now hiring summer teachers for its live online reading skills programs for students of all ages.
(L) 02/01/2022 Rare Portrait of Black American in Stalinist Russia
The Museum of Russian Art's new exhibition presents the portrait of Lloyd Patterson (1910-1942), a participant of the 1932 Soviet-German film project Black and White intended to highlight racism in the United States. Also included in the exhibition are photos and posters highlighting this fascinating episode in the history of Soviet–American cultural relations.
(I) 02/01/2022 American Women's History Initiative Virtual Internship
As part of the Smithsonian American Women's History Initiative (AWHI), the Smithsonian will virtually host a cohort of 13 Because of Her Story (BOHS) interns. The application will close when SOLAA receives 400 applicants or February 28, 2022, whichever comes first.
(S) 01/18/2022 PhD and MA Scholarships in Comparative History
Central European University offers one-year MA, two-year MA, and PhD programs in Comparative History as well as a European MA in Woman's and Gender History (MATILDA). They are welcoming applications for the new academic year beginning in September 2022.
(E) 01/18/2022 To Listen: A Global Journey with Fr. Columba Stewart
"To Listen: A Global Journey" features cultural preservation and thought leaders from around the world in conversation with HMML executive director, Father Columba Stewart, OSB. This program features Dr. Robin Darling Young, associate professor of spirituality at The Catholic University of America. The event starts on Jan 20, 2022 at 7 PM CT.
(L) UMN 2021 Carl Sheppard Memorial Lecture
Dr. Elizabeth Morrison (Senior Curator of Manuscripts, J. Paul Getty Museum) will present "Animal Magnetism: Beasts of the Medieval World" via Zoom on November 11, 2021 at 7 pm CT. The Center for Medieval Studies also hosts a pre-talk visit with the speaker via Zoom from 6-6:40pm.
(L) 11/01/2021 AIA talk on Anglo-Saxon England
Pam Crabtree will explore the archaeology of Anglo-Saxon England from the end of the Roman period to the development of towns in the 8th and 9th centuries CE and the formation of the Anglo-Saxon state in the late 9th and 10th centuries. The talk is on November 4, 2021 at 6pm CT. Register in advance via the University of St. Thomas Art History Department website.
(C) 10/25/2021 Yale Historical Review: Open Call for Submissions
The Yale Historical Review, a biannual journal featuring excellent works of undergraduate historical research, is accepting papers between 15-80 double-spaced pages on any subject, as long as it engages meaningfully with the past. Check out detailed instructions and submit papers by October 30, 2021 at 11:59 PM.
(E) 10/18/2021 Book Breaks with Pulitzer Prize-winning historian Louis Menand
In The Free World, the acclaimed Pulitzer Prize-winning scholar and critic Louis Menand tells the story of American culture in the pivotal years from the end of World War II to Vietnam and shows how changing economic, technological, and social forces put their mark on creations of the mind. The event is scheduled on October 24, 2021 at 2 pm ET.
(E) 10/04/2021 Inside the Vault: Professor Michael Neiberg discusses World War II propaganda posters
Professor Michael Neiberg from the United States Army War College and Stacie Christiansen, the 2020 Idaho History Teacher of the Year, will join Gilder Lehrman curators to discuss World War II propaganda posters from the Gilder Lehrman Collection on October 7, 2021 at 7 pm ET.
(C) 09/30/2021 The International Journal of the Inclusive Museum
The International Journal of the Inclusive Museum is brought together by a shared concern for the future role of the museum and how it can become more inclusive. The deadline for the current round of submissions is October 15, 2021.
(C) 09/30/2021 7th International Conference on Tourism & Leisure Studies
The Seventh International Conference on Tourism & Leisure Studies will be held in June 2022, with a special focus on Responsible Post Pandemic Tourism: Built Environment and Design Excellence. It is inviting proposals addressing one of the themes.
(L) 09/20/2021 Gilder Lehrman American History
The Gilder Lehrman Institute is offering self-paced courses, such as the Supreme Court and the Constitution in the 20th Century, and the Pace-Gilder Lehrman MA in American History Program, a fully online, fully accredited, 30-credit degree program.
(E) 09/20/2021 Fifteenth International Conference on the Inclusive Museum
The Fifteenth International Conference on the Inclusive Museum will be held at Moore College of Art & Design, Philadelphia, between April 22-24, 2022. The conference will explore the special focus on Rethinking the Museum.
(E) 09/16/2021 National Hispanic Heritage Month with Gilder Lehrman Institute
National Hispanic Heritage Month (September 15-October 15) celebrates the contributions made by Hispanic and Latino Americans to the history and culture of the United States. The Gilder Lehrman Institute offers many programs and resources for classroom or home study and enjoyment.
---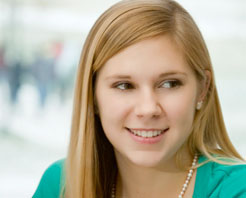 ---