Prizes are awarded annually to history students in recognition of scholastic achievements, accomplishments and proficiency.
Honors projects provide an opportunity for students to integrate their education and focus it via a significant research and writing project, including a challenging oral defense.
Study Away
The History Department strongly encourages History majors to study off campus. In 2016-7, more than half of our graduating seniors followed up on their study away experiences in their senior capstone research projects; recently, students have also been inspired by off-campus public history experience to procure museum internships and apply to graduate programs. Because so many Study Abroad programs offer unique opportunities to study regional histories in depth, the History Department does not have recommendations of particular programs at this time. Our majors have taken advantage of Macalester's diversity of off-campus opportunities (most recently studying overseas in Turkey, Scotland, Denmark, Argentina, Greece); they have also enrolled in domestic programs such as the ACM Newberry Program in Chicago, which offers opportunities for students pursuing fields such as Native American Studies to research in a new setting. If you are interested in studying off campus as a History Major, we suggest that you speak to the History Department Faculty Liaison about your particular chronological and regional interests, especially if those interests involve an area that does not currently have coverage in the Macalester History curriculum. Our Faculty Liaison can help you locate a suitable program and also put you in touch with recent alumni or returning students who can offer firsthand opinions about how the programs they attended have contributed to their History major and their lives post-Macalester.
The History Department has funding available to help defray expenses incurred by students for their research projects.
---
Opportunity Updates
Our department is often asked to share information from other organizations with our students. We consolidate that information here for your convenience. However, we have not thoroughly researched every one of these announcements. If you are considering any opportunity listed here, exercise caution, and if you have questions, please talk with a faculty member in the department.
For a list of opportunities prior to the 2021-2022 academic year, visit the archives.
Calls for papers (C), internships (I), job opportunities (J), grad programs (G), volunteering opportunities (V), fellowships (F), research/project opportunities (R), scholarships (S), learning opportunities (L), events (E), study away programs (A), networking opportunities (N), workshops (W), and miscellanea (M); in reverse order, with the most recent notices at the top. Active items are listed in bold:
(E) 10/04/2021 Inside the Vault: Professor Michael Neiberg discusses World War II propaganda posters
Professor Michael Neiberg from the United States Army War College and Stacie Christiansen, the 2020 Idaho History Teacher of the Year, will join Gilder Lehrman curators to discuss World War II propaganda posters from the Gilder Lehrman Collection on October 7, 2021 at 7 pm ET.
(C) 09/30/2021 The International Journal of the Inclusive Museum
The International Journal of the Inclusive Museum is brought together by a shared concern for the future role of the museum and how it can become more inclusive. The deadline for the current round of submissions is October 15, 2021.
(C) 09/30/2021 7th International Conference on Tourism & Leisure Studies
The Seventh International Conference on Tourism & Leisure Studies will be held in June 2022, with a special focus on Responsible Post Pandemic Tourism: Built Environment and Design Excellence. It is inviting proposals addressing one of the themes.
(L) 09/20/2021 Gilder Lehrman American History
The Gilder Lehrman Institute is offering self-paced courses, such as the Supreme Court and the Constitution in the 20th Century, and the Pace-Gilder Lehrman MA in American History Program, a fully online, fully accredited, 30-credit degree program.
(E) 09/20/2021 Fifteenth International Conference on the Inclusive Museum
The Fifteenth International Conference on the Inclusive Museum will be held at Moore College of Art & Design, Philadelphia, between April 22-24, 2022. The conference will explore the special focus on Rethinking the Museum.
(E) 09/16/2021 National Hispanic Heritage Month with Gilder Lehrman Institute
National Hispanic Heritage Month (September 15-October 15) celebrates the contributions made by Hispanic and Latino Americans to the history and culture of the United States. The Gilder Lehrman Institute offers many programs and resources for classroom or home study and enjoyment.
---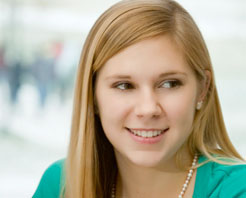 ---