Contact
MAX (Macalester Academic Excellence) Center
Kagin Commons, First Floor 651-696-6121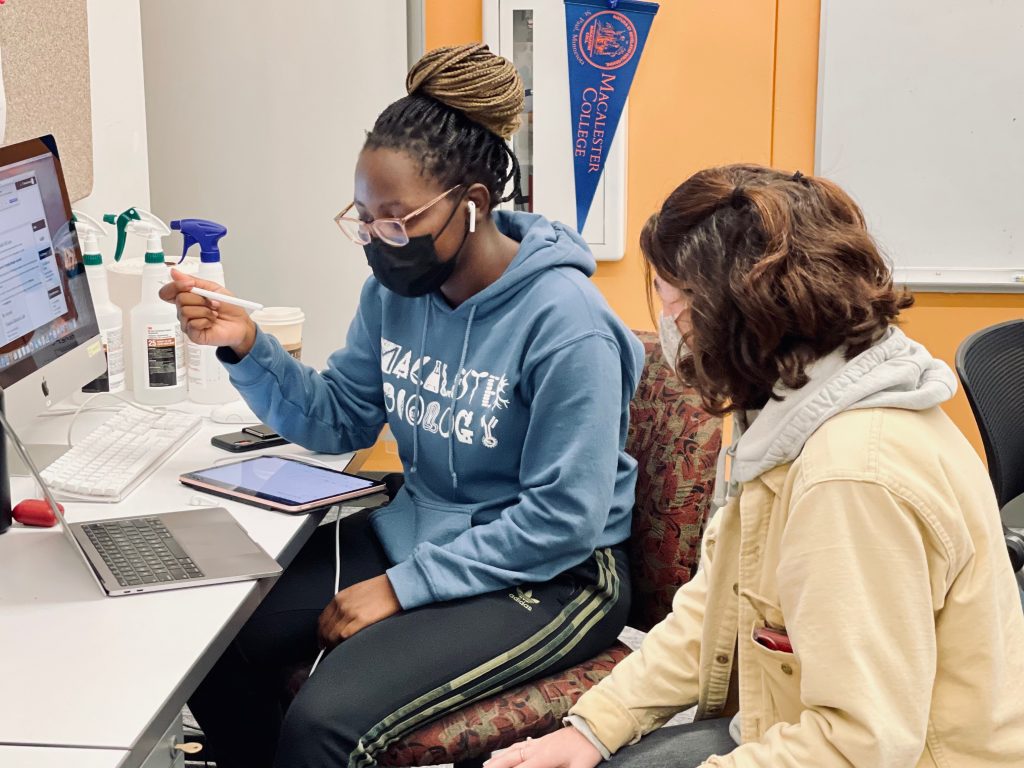 MAX is here to help you succeed
Effective learning is an active and engaged process. Many strategies exist to support this learning, and the combination that works best for a student will depend on their goals, preferences, and context. Developing a successful and realistic studying routine takes experimentation, reflection, and, oftentimes, support. The MAX Center has staff to help.
How we can help
Professional staff Alyssa Lawrence and Stephanie Alden are available to meet with students individually to help them with their learning needs. Alyssa and Stephanie regularly assist students as they experiment with and implement strategies for:
Getting started and making progress on large projects
Organizing their time to meet due dates and commitments
Reading textbooks and academic articles effectively
Reducing procrastination
Studying for exams
Taking notes.
Get in touch with us!
Alyssa specializes in supporting work in the humanities, and Stephanie in the science and quantitative fields:
---
Additional Resources