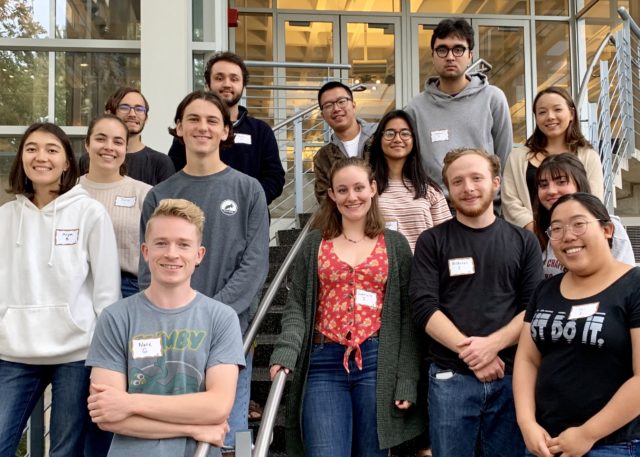 Use WC Online to make an appointment with a Writing Tutor
MAX Pairs: Sustained Support for Multilingual Writers (Google Doc)
Writing Tutors
Peer writing tutors are available to help with a variety of writing projects, from brainstorming to development to editing. You can bring in any writing project, such as a paper for your first-year course, a project proposal, your capstone, or a personal statement.
Writing tutors are available by appointment or drop-in.
For longer papers and special projects, you may also schedule appointments with our professional writing counselors, Becky Graham and Jake Mohan, by emailing them directly:
graham@macalester.edu
jmohan@macalester.edu
Works in Progress
Works in Progress is a peer-review program where writing tutors facilitate workshops for specific classes. Students meet in the MAX Center to respond to each other's writing and develop strategies for revision. Faculty members interested in implementing Works in Progress in their classes should contact Julie Lucking at lucking@macalester.edu.
How Works In Progress Works (Google Doc)
Interested in becoming a writing tutor?
We recruit and hire new writing tutors every spring in late March and early April. If you are interested in working as a writing tutor, please contact Becky Graham or Jake Mohan.
On Writing
MAX Writing Tutor and Media & Cultural Studies Major Alya Ansari '19 made this short film about the MAX Center and writing at Macalester.
Additional Writing Resources