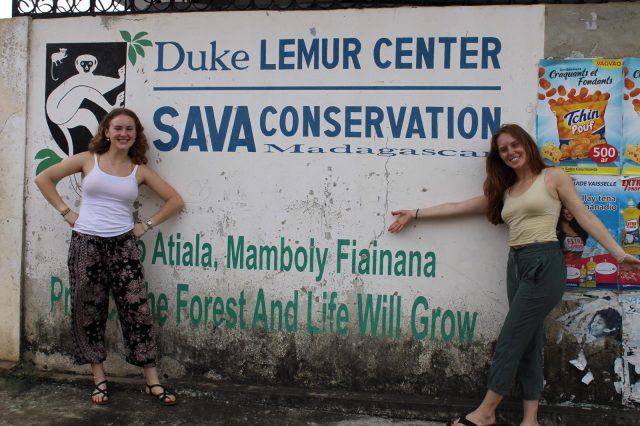 This summer more than fifty students received an internship grant from Macalester to work at places that typically aren't able to pay for a summer intern. By helping to offset their summer living expenses, this grant offers students the opportunity to pursue their dream internships anywhere around the world. Career counselors are on hand to help find the right internship and offer support throughout the summer. Here, a few students share what it's been like. 
Ecology research
Jane Slentz-Kesler '24 is working in Madagascar at the Duke Lemur Center SAVA Conservation organization, a world leader in the study, care, and protection of lemurs. She lives in a remote village called Ambodivoara, conducting interviews with locals about vanilla, agroecology, and financial security, and assists with lemur ecology research in the nearby protected forest. Jane says, "By crazy coincidence, the leader of the village project is a Macalester alumni, Maggie Poulos '18." The two are pictured together.
Business development
Bobbie Pennington '24 is interning at Catalyze Eswatini in Eswatini (formerly known as Swaziland). His best day on the job so far? "I spoke to the CEO of the organization about the need to find new projects as our nonprofit has a funding cliff approaching later this year. I went online and searched for possible opportunities, and very surprisingly, I found a large, long-term project that would greatly help our organization. The excitement that I saw from the CEO and, subsequently the whole team during my first week on the job, really made me feel valued in a new place and it settled my nerves, confirming that I was in the right place and that I do belong in this work. It's great to know that while this experience is giving so much to me, I am able to add value to the organization too.
My site supervisor has mentored me and opened my eyes to the difficulties and challenges that arise in the development field but also to the incredible opportunities to make tangible changes to people's lives. By trusting me with important responsibilities, rather than mindless tasks that are sometimes expected as an intern, I have been able to do more than I ever thought possible as an intern in a small organization.
It is a great feeling to know that when I leave, I'm leaving the organization in a better state than when I found it, and that's because my supervisor trusted me to make changes."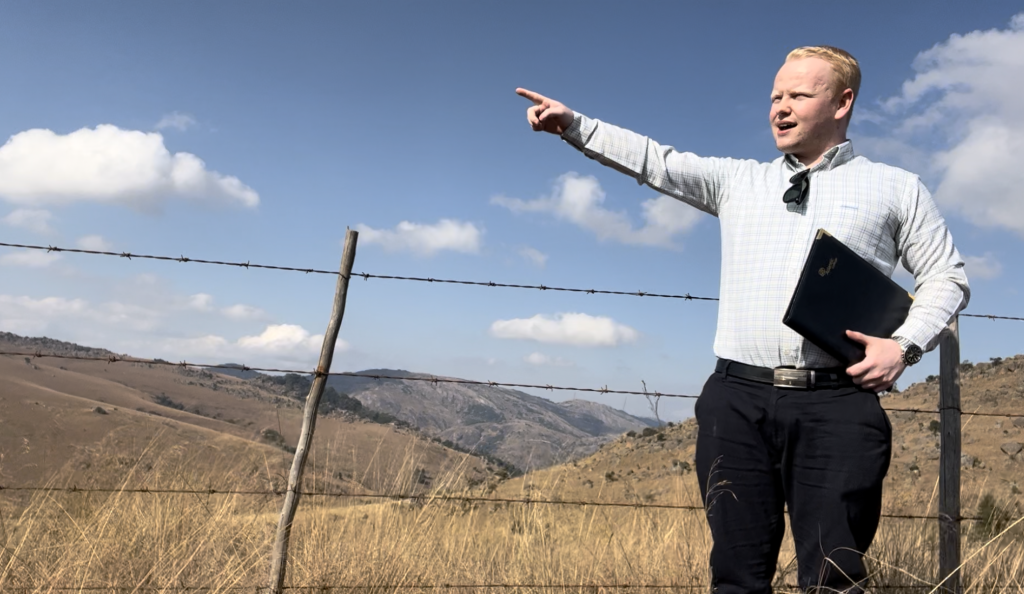 Legal advice
Sophia Norha '24 is interning at the Hennepin County Public Defender's Office in Minneapolis. "The best days on the job," says Sophia, "are when I get to sit in on contested hearings or trials in court. I really like the hands-on nature of this internship! Going into the field and completing investigative tasks has also been very rewarding."
Theater performance
Quang Nguyen '25 is in Vietnam interning at Viet Stage Limited, a creative, arts, and entertainment organization. What's the work been like? "I had the opportunity to join Project Hợi Tí (Pig-Rat) in Nha Trang, Vietnam, with fellow artists. Inspired by twelve Eastern Zodiac Animals, Project Hợi Tí is a series that explores the complicated interactions between these animals as a way to show how people interact. Coming from various arts disciplines, the artists find, explore, create, demonstrate the conflicts, exploit the dramatic knots, and finally propose hypotheses to resolve these knots. I was trained in basic acrobatics, contemporary dance, shadow puppetry, water puppetry, traditional Vietnamese instruments, and acting. Under the training and guidance of the creative director, music director, and choreographer, the artists are on a quest to create the performances from scratch."