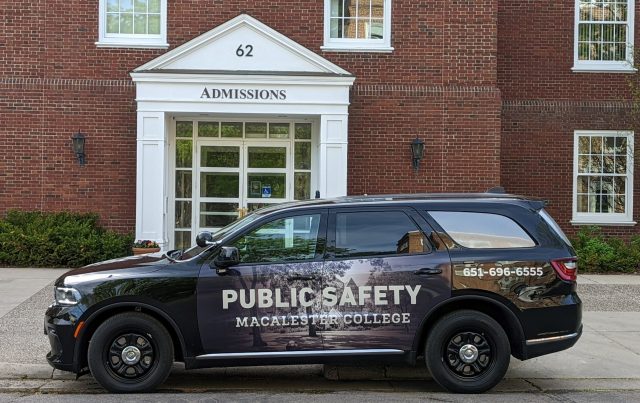 The Department of Public Safety is committed to assisting all members of the Macalester College Community in providing for their own safety and security. This commitment includes the open disclosure of campus crimes and safety and security policies and practices. Everyone is encouraged to report all crimes and public safety related incidents to the Macalester College Public Safety Department at 651-696-6555 or the St. Paul Police Department at 911.
Online Training-Responding to Violent Incidents on Campus
In order to educate our community as broadly as possible about a very important safety matter, we are offering updated online training about what to do if there is a violent incident on campus. The training offers common sense information about what each of us can do to protect ourselves during an incident. We have chosen a module that is specifically designed for higher education settings.
To access the training, simply click on the link provided and enter your Macalester user name and password. Please take a few minutes to view this important training and take the short quiz at the end.  This information could help protect you or those you care about from very serious consequences either at Macalester or, as we have seen, elsewhere in your life.
Student Training Module: macalesterstudents.mn.safecolleges.com
Faculty/Staff Training Module: macalester.mn.safecolleges.com
For additional information about campus emergency protocols, please visit the Public Safety website using this link: https://www.macalester.edu/public-safety/emergency-preparedness/