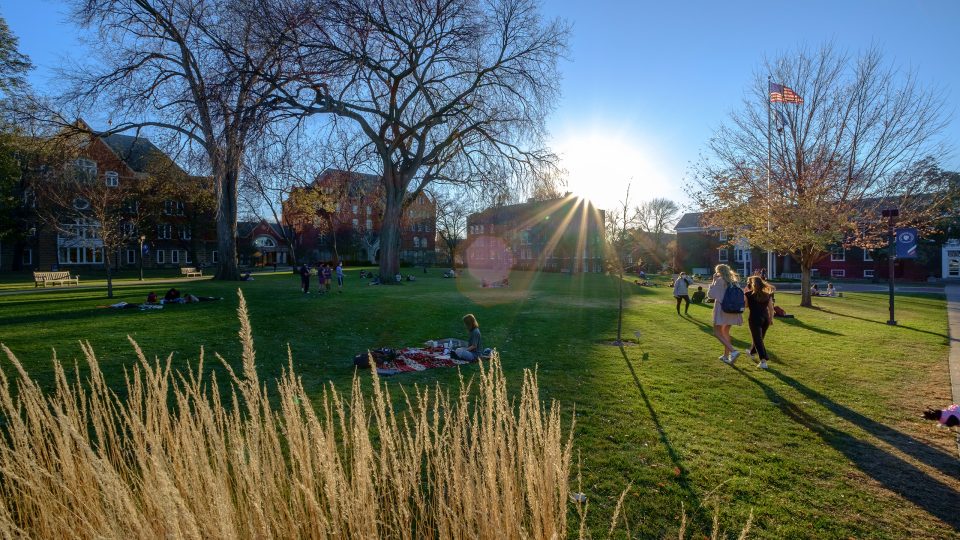 Approved Plan
Approved by the Macalester Board of Trustees on Oct. 7, 2022.
An Ambitious Future for the College
The Imagine, Macalester strategic plan amplifies what makes us distinctive: the powerful combination of a signature liberal arts curriculum, grounded in a residential campus experience, focused on our unique location in the vibrant Twin Cities, with an emphasis on citizenship within the wider world. The plan organizes initiatives into three categories–Curriculum, Culture, and Campus–and uses four foundational imperatives–Academic Distinction, Financial Sustainability, Social Responsibility, and Community Well-Being–to animate our work and measure its success.
During the development of the plan, Macalester alumni, faculty, staff, students, parents, and neighbors and community partners helped imagine an ambitious future for the college, building on our many strengths. Our goal was to develop a plan using a process that was as inclusive as possible, so that all members of our community could share their perspectives. Participation and feedback from many constituents strengthened the plan.