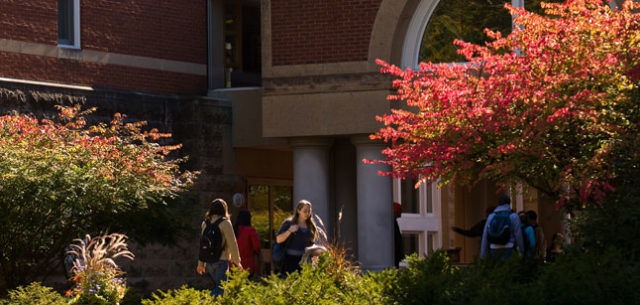 Ann Minnick, Director of Academic Programs and Advising
Brenda Piatz, Program Assistant
The Academic Programs and Advising Office works closely with faculty and staff to carry out the academic mission of the college. We support faculty advisors, coordinate Macalester's First-Year Course Program, manage the Academic Standing process, work with students in academic difficulty, facilitate Macalester's Honors Program, coordinate national scholarship nominations, and oversee funds for student academic travel and outside speakers.
The Vice Provost and Associate Dean of the Faculty, Paul Overvoorde, and the Assistant Provost, Lynn Hertz, are co-located with Academic Programs and Advising in 215 Weyerhaeuser and are supported by Brenda Piatz and Claire Sislo. Additional information about their roles and responsibilities can be found on the Provost and Dean of the Faculty website.