Contact
Provost Office
Weyerhaeuser Hall 214A 651-696-6160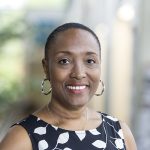 Executive Vice President and Provost
651-696-6160
she/her
Academic Affairs Division
Faculty Handbook
Schedules and Calendars
Lists
---
Information for Faculty
Public Impact Fellowship

The Public Impact Fellowship program is a new faculty-focused initiative that brings together a cohort of faculty from across the college for group workshops and conversations about public scholarship and media, as well as offers the opportunity for each participant to develop a customized media engagement plan. The program will last the entire academic year and involve 1 – 2 meetings per month.

For those faculty who are interested, please complete this brief form by June 15, 2023.
Information for Students