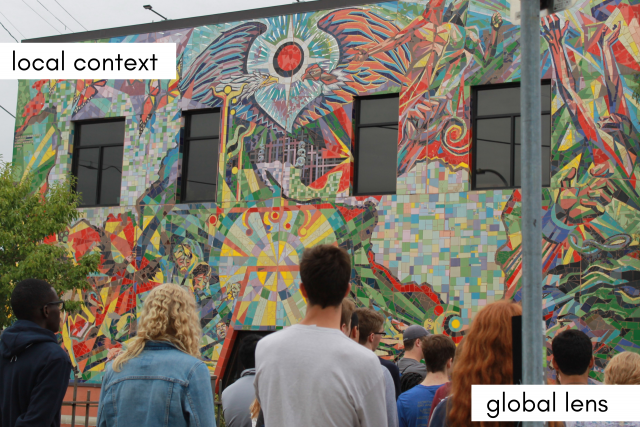 The Civic Engagement Center educates students on issues related to global citizenship, assisting them with their personal discernment of values, ethics, and commitments towards contributing to the public good in meaningful ways. The center works with the community in a spirit of respectful reciprocity and partnership. We connect the resources of the college with community needs and strengths from a commitment to institutional citizenship and to reinforce the capacity of local communities.
We believe that civic engagement enhances students' understanding of issues of public concern, as well as their academic and civic development for a life of public contribution. Service to society is part of the mission of Macalester College and thus part of an institutional goal to educate thoughtful and contributing global citizens.
Philosophy behind the Institute for Global Citizenship
The Civic Engagement Center:
promotes the ethic and practice of civic engagement throughout campus
fosters mutually beneficial campus and community partnerships in such areas as direct service, social action, research, political engagement and community organizing
provides opportunities to learn about issues of social concern through service, trainings, speakers and discussion
supports faculty in academic civic engagement, including applied research and community-based learning
offers assistance in locating community service opportunities and connecting with local organizations
facilitates leadership development programs (Bonner Scholars ,  Leaders in Service, Lives of Commitment, Off-Campus Student Employment Program and Opportunities Abound)
employs student staff who initiate educational programming on issues of social concern and facilitate community relationships
is a member of Minnesota Campus Compact, is a charter member of Project Pericles, and a member of the national Bonner Foundation network.