Visual Identity Guidelines
Contact
Communications and Marketing
Lampert Building, 217 651-696-6203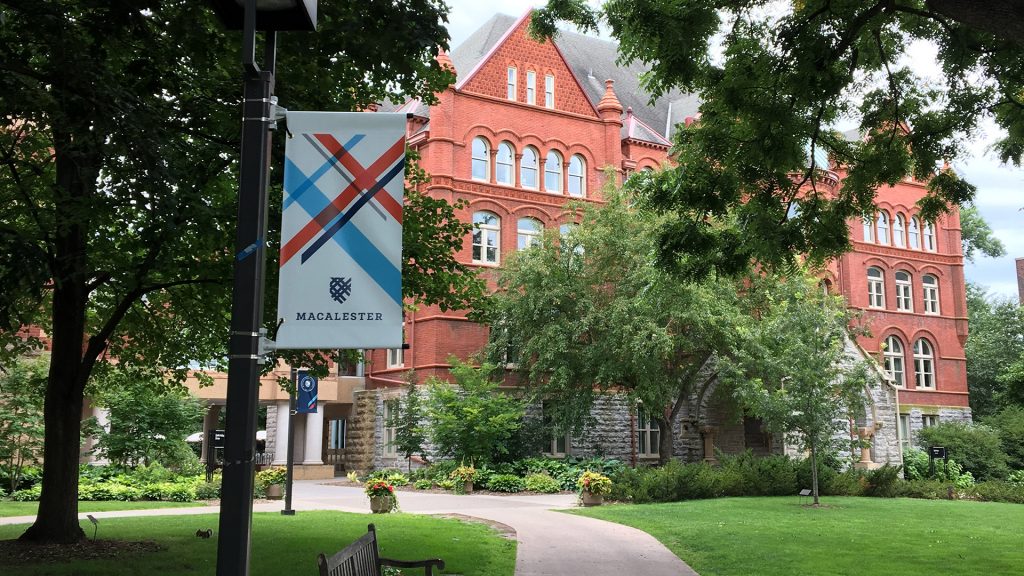 Macalester was founded in 1874 on a firm belief in the transformational power of the liberal arts education. In more than a century since then, our students and alumni have demonstrated that power as a force for positive change, in turn attracting a growing community of learners from around the world. Today, Macalester is recognized as a global leader among liberal arts colleges, with the highest standards for scholarship and a continuing commitment to internationalism, multiculturalism, and service to society.
The Macalester visual identity represents that proud history and tradition, as well as the principles that guide us into the future. Our identity is more than a name, a logo, a color, or the words we say. It's the sum total of the way people experience Macalester through all of the ways we communicate. It's a representation of who we are, what we stand for, and what people can expect from us in everything we do.
In this web section, you'll find guidelines that set the standards for communicating the Macalester visual identity through a variety of media and uses, sharing what we stand for with a growing audience of students, alumni, faculty, and supporters that spans the globe.
We've done our best to anticipate and address as many questions and considerations in the use of the Macalester visual identity as possible through these guidelines. But we also recognize that new ideas and possibilities arise every day. If you have any questions regarding these guidelines or any facet of the Macalester identity, please let me know.
Julie Hogan
Director of Creative Services
[email protected]
651-696-6195