Kaitie Brown '22
Startup: UR Turn, SBC
UR Turn is a goal-setting and progress-tracking app for middle and high school students and their families. We think of it like a FitBit for education data to track progress toward goals. Our mission is to make personalized planning and post-secondary readiness simple and accessible for all primary students. Additionally, we want to see 100% graduation rates by 2030.
What do you love about the work you are doing?
I love how immersive the work is – because the topic of education is multi-faceted and very interesting to me, it's easy to become passionate about and consumed in what I'm working on. I also greatly appreciate the "bottom-up" work culture of startups – there's no such thing as "busy work" or mindless tasks because everyone plays an important role.
Keegan Greaney '21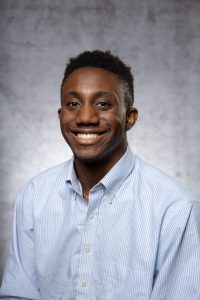 Startup: Imagine Deliver
Imagine Deliver increases the power of your organizational strategy by inviting your end-users to be your most powerful designer. By leaning into our diverse team's intersections, we unleash original thinking and design elegant solutions and strategies that give our clients a competitive edge. Our final deliverables lead to organizational transformation, market disruption and system-wide impact.
What do you love about the work you are doing?
I like that I get to do a lot of research as well as learn about so many of the components of an organization.
Precious Dlamini '21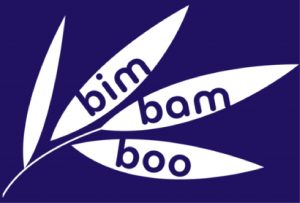 Startup: Bim Bam Boo
Bim Bam Boo is a health-driven personal care line made of tree-free bamboo that's on a mission to save trees from the bottom up. Their breakout product quickly earned Amazon.com's number one selling bamboo toilet paper ranking. They proudly pioneered the only tissue formula engineered to support women's health, and their products are available for purchase through e-commerce and independent/natural retailers nationwide.
What do you love about the work you are doing?
I love working at Bim Bam Boo because I have had the opportunity to work on a variety of projects which have kept me interested and excited to learn more at all times. So far, I have done data entry and analysis, research, writing and multiple presentations which basically covers all the skills that I wanted to keep developing this summer. I have enjoyed working on each and every one of my projects because they have been meaningful and impactful to the business's success. There has not been a time where I questioned why I was working on a project because the goals have always been clear which I appreciate a lot.
Abby Hinds '21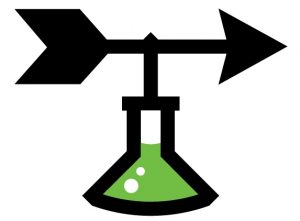 Startup: Weathervane Labs
Americans spend 90% of their time indoors. The isolation imposed by the COVID-19 pandemic has further disconnected people from nature and taken a toll on mental health. People want to go outside to relieve stress. We believe that the key barrier is bad preparation, not bad weather. The problem is that weather information is not personalized. Our novel personal weather service combines hyperlocal data, physics, and artificial intelligence to help people get outside conveniently every day.
What do you love about the work you are doing?
I love that we are helping solve an issue with the status quo that so many people are having. Most of the people we have interviewed so far have numerous issues with their current method of checking the weather, from being inaccurate to difficulty of interpreting the weather forecast. Our product is intensely focused on the consumer and their wants and needs.
Radu Lungu '22

Startup: Brightfox
Brightfox is disrupting the way in which physicians find employment with hospitals and clinics. We are developing an online marketplace/platform that will replace traditional staffing companies. The platform is currently under development with a scheduled beta release this summer.
What do you love about the work you are doing?
I love the fact that my work is tangible in the sense that I can see how the information that I gather is providing value for our platform.
Alex Thomas '22

Startup: Office of Cultural Work
The Office of Cultural Work is an organization that works to support artists and small businesses. This includes coordinating events for artists, curators, and leaders to interact with each other and develop a supportive community. The work that OCW does is informed by a lens of environmental justice and social equity, partnering with artists of color and organizations like Seitu Jones, The City of Minneapolis, and UMN Public Art Commission whose work resonates with those values.
What do you love about the work you are doing?
As an artist, I enjoy working in different media and then bringing them together to tell a larger story. Working with Office of Cultural Work and Seitu Jones, I have had the opportunity to do just that. I could be drawing floor plans one day, designing a website the next, and using power tools the day after that. Working in a variety of fields has taught me about my artistic sensibility, and how to bring that to anything I'm doing, whether it's designing a brand for a nonprofit or creating a 3D render for a sculpture.
Siv Prak '22

Startup: We Sparkle
We Sparkle Co. is a public benefit corporation dedicated to helping small businesses leverage technology to save time and increase their sales. Their vision is to build a stronger and more inclusive economy by equipping underestimated entrepreneurs with the AI-powered business tools they need to start, grow, and shine.
What do you love about the work you are doing?
In this internship, I help the CTO of the company develop new features for their software applications. I love the work I am doing because I get to learn about new technologies, get hand-on experiences, and knowing that these new software tools will be released and help lots of small businesses in the Twin Cities is invaluable.
Tate Munnich '21

Startup: BetterYou
BetterYou is a digital coach that helps people make better health and wellness decisions by logging how you actually spend your time and comparing it to your goals . We leverage the background data from our phones to log progress without intensive manual entry, and our AI-based coach uses this insight to nudge employees and students toward the outcomes they want to see.
What do you love about the work you are doing?
I've enjoyed the opportunity to learn about a lot of different areas within the company.
Vichy Meas '22

Startup: Otrafy
Otrafy provides a software that automates the collection and transferring data for certifications in the food industry. This process is currently managed very inefficiently with paper, email and excel. We address these problems by creating functionalities like supplier management, vendor quality management, recall management, analytics, IoT integration, cross-border integration, and quality control on top of our basic supply-chain management track and trace solution. Our vision is to leverage the data we collect in order to provide food history and food safety information to members of the food chain.
What do you love about the work you are doing?
I have been enjoying learning new technical knowledge in frontend web development from senior developer. I enjoy the challenges that given to me with support from senior developers when I am assigned to work on developing new features.
Niketh Gamage '21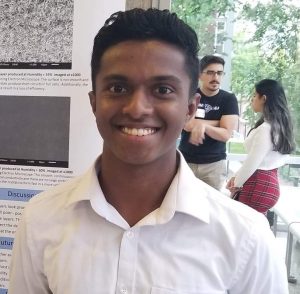 Startup: Litty Solar
Litty Solar LLC is an energy technology company dedicated to the acceleration of renewable energy. We focus on creating software development solutions to help residential and commercial sectors benefit from renewable energy. We are the only solar shingle installer in the Midwest.
What do you love about the work you are doing?
It's work that makes a real difference and I'm constantly learning new things