Karsten Beling '22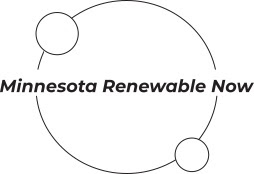 Organization: MN Renewable Now
We familiarize, educate, and connect people to renewable energy and energy efficiency resources and options in underserved populations. You can learn more by reading this article.
---
CJ Denney '23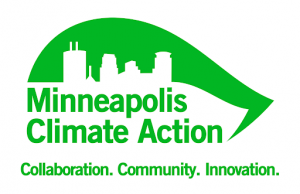 Organization: Minneapolis Climate Action
Minneapolis Climate Action is a 501c(3) nonprofit founded in 2007 by a group of dedicated neighbors committed to addressing climate change in their community. After almost 10 years of working at the neighborhood level, the organization expanded to promote action on climate change in all of Minneapolis. Minneapolis Climate Action holds a unique place in our environmental landscape, focusing on equitable action, policy and culture shift in Minneapolis, while partnering and collaborating with regional, culturally specific, and national organizations. Our main areas of climate action are community solar gardens, zero waste and neighborhood organizing. All of our work starts with relationship building and is executed through the lens of equity and a commitment to creating new systems of relating to each other and the planet that do not perpetuate toxic systems that created climate change and societal inequities we see today.
---
Ahmed Abdalla Ahmed '23

Organization: FRAYEO
FRAYEO is the leading immigrant and refugee-led organization focused on stabilizing the lives of East African families in Minnesota by providing free community service and civic philanthropy. In doing so it advocates ease of access to basic human services and community engagement, including youth and family health, Parenting education, women empowerment, housing, employment services, Youth Socio-emotional mentor-ship and fathers support, Conflict Resolution, Leadership, financial management, family counseling, Teen-parenting, Climate Education and legal support.
---
Katie Chin '22
Organization: Tare Market
Tare Market is the first zero waste company in Minnesota with a mission to make sustainable, zero waste living more accessible. At Tare Market, we strive to change the status quo regarding plastic use and overuse of disposables by providing accessible options for plastic-free, eco-friendly, and as-local-as-possible lifestyle products, bulk shelf stable foods, and refillable liquids. We simplify the process so everyone can reduce their carbon footprint, lead a more sustainable lifestyle, and live more in tune with the natural environment.