2021/2022 Performances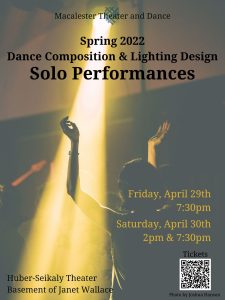 Friday, April 29th – 7:30pm
Saturday, April 30th – 2pm
Saturday, April 30th – 7:30pm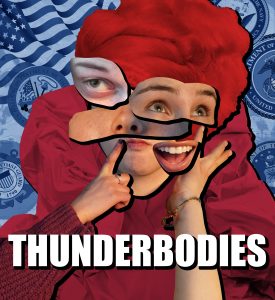 Friday, April 8th – 7:30pm
Saturday, April 9th – 7:30pm
Sunday, April 10th – 2pm
Thursday, April 14th – 7:30pm
Saturday, April 16th – 2pm & 7:30pm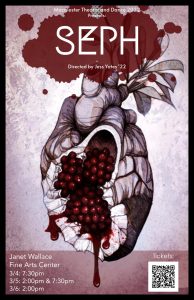 Friday, March 4th – 7:30pm
Saturday, March 5th  – 2pm & 7:30pm
Sunday, March 6th – 2pm

Friday, February 11th – 7:30pm
Saturday, February 12th – 2pm & 7:30pm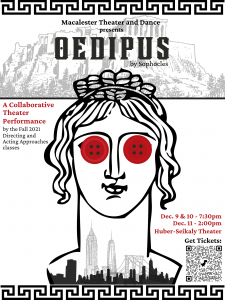 Thursday, December 9th – 7:30pm
Friday, December 10th – 7:30pm
Saturday, December 11th – 2:00pm
The Acting and Directing class have combined to bring you scenes from Ellen McLaughlin's adaptation of OEDIPUS by Sophocles. Come join us as we bring to life this classic Greek tragedy about fate and hubris with various interpretations and reinterpretations that will guarantee to horrify, surprise, and delight.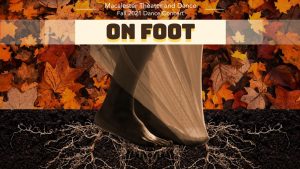 Friday, December 3rd – 7:30pm
Saturday, December 4th – 2pm & 7:30pm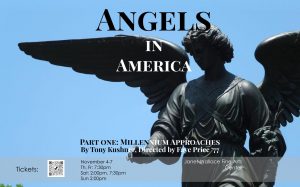 Thursday, November 4th – 7:30pm
Friday, November 5th – 7:30pm
Saturday, November 6th – 2pm & 7:30pm
Sunday, November 7th – 2pm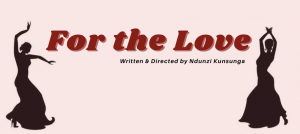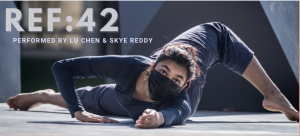 Friday, October 15th – 7:00pm
Saturday, October 16th – 7:00pm
Dance Collaborative Performance
April 29 & 30, May 1
Past Season Information
For more information about Macalester Theater and Dance performances, you can peruse recent production information on our Past Seasons page, or dive deeper into the Theater and Dance Collection database.