I'm Going to Go Back There Someday  by Asher de Forest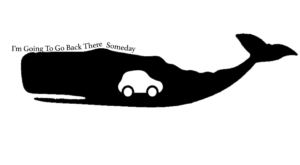 I'm Going to Go Back There Someday by Asher de Forest '21 is a comedy about grief. Garry, a young man grieving his father's recent passing, embarks on a road trip to meet his sperm donor. Garry is accompanied by his younger sister Rachel, his girlfriend Joni, and his best friend and ex-boyfriend Mohammed, each navigating relationships, grief, and the road. Interspersed with this narrative are scenes from Mohammed's in-progress graphic novel, in which Pinocchio, the biblical Jonah, and Kipling's shipwrecked mariner kibitz inside the belly of a whale.
This performance will be a half hour selected reading. Content Warning: Death of a parent and comic violence.
October 11-12, 2019
Huber-Seikaly Theater
Cast:
| | |
| --- | --- |
| Kiran Arquin | Garry Feldman |
| Ruby Rich | Rachel Feldman |
| Kalala Kiwanuka-Woernle | Joni Johnson |
| Ndunzi Kunsunga | Mohammed Ben Halim |
| Jennings Mergenthal | Puppet |
| Rachel Warshaw | Prophet |
| Jesse Claire | Mariner |
| Asher de Forest | Stage Directions |
---
Selected Scenes from
The Trestle at Pope Lick Creek
by Naomi Wallace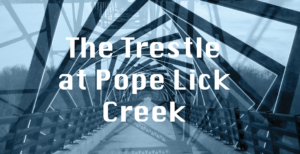 Dalton and Pace are two teenagers exploring their sexuality in a tragedy-struck, desolate rural town during the Great Depression. The play is a surreal exploration of the intersection of rural working-class identity and sexual discovery.
Content Warning: contains vivid descriptions of violence and death.
October 11-12, 2019
Huber-Seikaly Theater
Cast & Crew:
| | |
| --- | --- |
| Alexandra Whitman | Director, choreographer |
| Alice Endo | Designer, technical director |
| Anna Schloerb | Sound board operator |
| Rachel Kan | Light board operator |
| Jessica Yates | Pace Creagan |
| Eleanor Grinnell | Dalton Chance |
| Alex Poletti | Chas Weaver |