April 30 at 6pm
May 1 at 2:30pm
May 2 at 3:30pm
Shaw Field on the Macalester College campus
Written by Gretta Marston-Lari '21 and presented for partial fulfillment of Honors in Theater and Dance.
Juana Puyka– a campesina from Arequipa, Peru– is fighting fearlessly to defend her community's valley from the mining company that is soon to exploit and pollute their Pachamama. Juana is organizing her sisters and brothers when Salvador– a criollo man from the city– embarks on a mission to make Juana his. This musical tells a story of women's resilience, deeply intertwined with the earth and her power.
The performance contains racist slurs, as well as themes of sexual assault, death, domestic violence, gun violence, and police/military violence, and is not appropriate for all ages.
Additional support provided by the Macalester Sustainability Office.
Cast and Creative Team:
Juana Puyka – Gretta Marston-Lari '21
Micaela Puyka – Maria Arreola '21
Salvador – Marc Mutka '22
Mama Urma – Xiomara Lozano Torres '21
Tamaya – Laura Botero Vallejo '21
Silvia – Sheida Rashidi '23
Mother Earth – Mai Moua Thao '22
Patron/Nestor/Julio – Kiran Arquin '21
Niña/Juana's Mother/Miner – Anna Schloerb '23
Patrona/Radio Host/Miner – Julia Chamberland '23
Niño – Patrick Coy-Bjork '23
Miguel – Enzo La Hoz Calassara
Wami – Bianca Carter
Antonia/Bystander/Swing – Korayma Llumiquinga Lapham '24
Julio M and Bystander – Sebastian Coll '19
Co-directors: Jessica Yates '22 and Gretta Marston-Lari '21
Stage Manager – Jessica Yates '22
Assistant Stage Manager – Bean Baumstark '24
Assistant Stage Manager – Miles Latham '24
Costume Designer – Lynn Farrington
Set and Props Designer – Alice Endo '22
Sound Designer – Kiran Arquin '22
Intimacy Director – Shae Palic
Faculty Advisors – Cláudia Tatinge Nascimento and Mina Kinukawa
Production Staff
Technical Director – Thomas Barrett
Technical Assistant – Brian Fox '18
Sound Engineer – Matt Bombich
Sound Engineer Assistant – Lucas Martin '24
Department Chair – Cláudia Tatinge Nascimento
Publicity and Coordination – Johanna Lorbach
Publicity Design – Kashvi Ajitsaria '22
Photographers – Amy Jeanchaiyaphum, Caroline Yang
Videographer – James Peitzman
Childcare Provider – Miles Latham '24
Cast and Creative Team Bios:
she/they. Gretta is a senior, graduating with a double major in Latin American Studies and Theater and Dance. She is from Lima, Peru and Boca Raton, FL. Gretta is an aspiring playwright with a music and dance background. They became a Miranda Family Fellow after a Playwright's Intensive at the National Theatre Institute's 2020 Summer Program. Gretta has previously performed in the Macalester production of The Cherry Orchard and in a professional production of Dapper Purple Plushie Co by Gemma Irish. Most recently, Gretta directed and performed in Currently Untitled, a devised piece about marginalized identities on campus. They have written six plays and produced four of them virtually. Como La Tierra will be the first staged production of her work and she is deeply grateful to her family, to the theater department and to all her collaborators for helping bring this story to Macalester.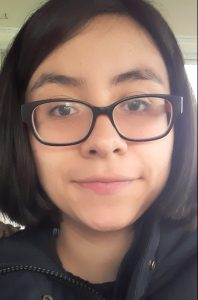 she/her. Maria is a senior at Macalester College majoring in Sociology and Political Science with a minor in Spanish and Theater. (She absolutely loves playwriting. If you get the chance, talk to her about playwriting).  She's a recipient of the Kennedy Center Region 5 John Cauble Short Play Award and her play Floating Girls Go To The Moon is a National Semifinalist for the 2021 Kennedy Center American College Theatre Festival. She is currently a member of the Minnesota Young Women's Cabinet and was recently selected to join the 2021-2022 Cohort of Fellows in the New York Service and Justice Collaborative Program.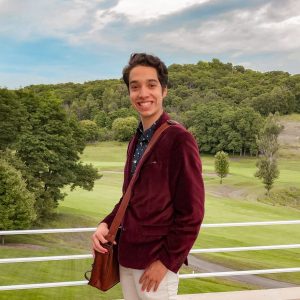 he/him. Marc Mutka is a junior at Macalester studying English Literature and Political Science with a concentration in Legal Studies. Marc's previous production experience includes a role in Macalester's Letters Home, and he is absolutely ecstatic for the opportunity to work in theater one again. In his free time, Marc enjoys playing guitar, reading classic British literature, and volunteering at local immigration legal clinics here in the Twin Cities. Marc extends his deep love and appreciation for Gretta and the entire cast as well as the amazing faculty and staff of the Theater Department! 
She/her. Xiomara is a senior studying neuroscience. This will be her first Macalester production and she is excited for this opportunity! Xiomara has previous high school experience in theater, primarily behind the scenes building sets and doing lights and sound. When not in rehearsals or doing school work, she is probably watching Criminal Minds (Matthew Gray Gubler <3) or snacking (food = *chef's kiss*).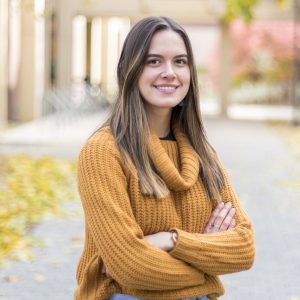 she/her. Laura is a senior international student from Cali, Colombia, majoring in neuroscience and psychology. She is thrilled to be part of this production as it opens up space for necessary conversations about environmental degradation and endangerment of rural communities in Latin America due to corrupt licensing of mining projects. When Laura is not rehearsing, she enjoys having great cuddling sessions with her cat Dalí. She is very thankful to her housemates for putting up with (and sometimes joining into) her sporadic performances of the songs you will enjoy during this performance!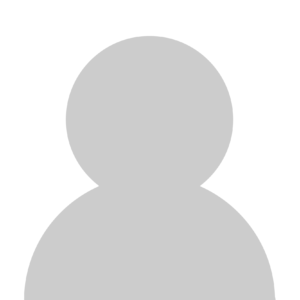 she/her. Sheida is a sophomore international student from Iran, double majoring in Psychology and Computer Science. She showed interest in theatre and music at a young age and has participated in different school productions and directed her own solo piece projects. This is her first musical theatre production, and she is really thankful to the creative team for giving her a chance to be part of such an experience-rich project. She enjoys doing DIY projects, singing, and laying under the sun in her free time, and she hopes to continue working with the Theater & Dance department in the future.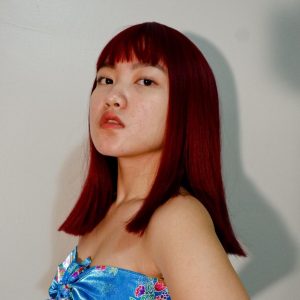 she/her. Mai is a junior majoring in Media & Cultural Studies and Theatre & Dance, with a minor in Psychology. Mai has participated in a number of Macalester Dance Concerts. Her main craft is filmmaking, with an emphasis on Asian-American representation. She is grateful for this opportunity to expand her artistic abilities and enthused to work with Gretta, the cast members and production team.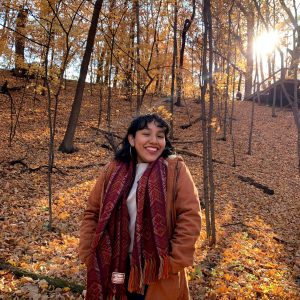 she/her. Gianella is a senior studying Educational Studies and English. After being part of currently untitled., she is excited to be in one last performance set in Peru, where her family is from, before her graduation. She loves writing and hopes to write her own play or book one day. She is thankful for the wonderful creative spaces that she has found at Macalester!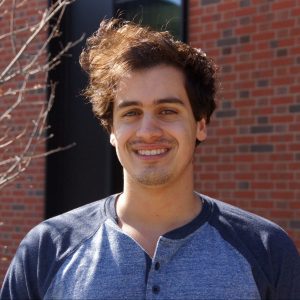 he/him. Kiran is a junior Theater major at a Macalester, is playing Nestor and Patron, and is so happy to finally be doing theater again. He has been in 3 shows at macalester so far: The 25th Annual Putnam county spelling bee, The Rocky Horror Show, and Twelfth Night (which unfortunately got cancelled due to COVID) but that only makes him so much more excited to finally be back on stage again.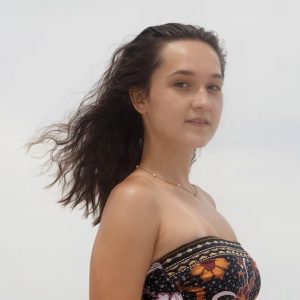 she/her. Anna is a sophomore at Macalester College with a potential American Studies Major and Music and Theater minor! Anna's theater career started when she was 4 with the acclaimed student written production of the Ugly Bubble Butterfly, performing as the Ugly Bubble Butterfly! Though no role can compare she is super excited to be working with Gretta and this amazing production company on this incredibly moving show! She wants to thank her Abuelita "Ita" for inspiring one of her roles.
she/her. Julia is a sophomore studying Environmental Studies and Geography. While this is her first production at Macalester, she has been in numerous plays and musicals, both in the cast and crew. Favorite roles include Annie in Annie, Lucy in Narnia, Sebastian in The Little Mermaid, and the Player in Rosencrantz and Guildenstern are Dead. In her free time, you'll probably find Julia in the kitchen whipping up something tasty or at the piano. She is beyond excited to be a part of Como La Tierra and hopes you enjoy the show!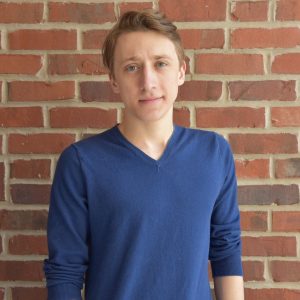 he/him. Patrick is a sophomore majoring in Theater and Psychology, and he is so happy to be a part of this incredible student-created work. Patrick has participated in theater throughout his life and would've performed in Macalester's unfortunately cancelled 2020 spring production of Twelfth Night. Patrick is particularly focused on playwriting, having written and produced a farcical murder mystery in his senior year of high school. Outside of theater, Patrick loves playing music, taking walks while listening to podcasts, and watching all of the reality-competition TV shows in the world.
he/him. Enzo is a high school sophomore currently attending Anoka high school. This is his Macalester Theater Department debut, and he is honored to be able to participate in Gretta's production. His performance experience includes shows with the Children's Theater Company, the History Theater in St. Paul, Productions in the Lab Theater in Minneapolis performing with Minnesota Opera's Project Opera program, and voice-over work with Studio 120. When not on stage he enjoys a wide range of activities, from playing in his school's orchestra, jazz band, and drumline, writing music, poetry and prose, jamming out with friends, and reading in hammocks. He would also like to thank his wonderful family and mentors for their never-ending support in all his crazy endeavors.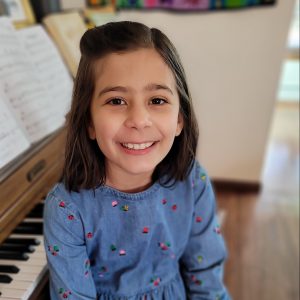 she/her. Bianca is in third grade, and her favorite subjects are English, art, and recess. Outside of school, she loves to draw, cook, and read. She especially loves books about animals and weird-but-true facts. Como La Tierra is her acting debut! Bianca would like to thank Gretta, Jessica and the Macalester Theater and Dance Department for this wonderful opportunity.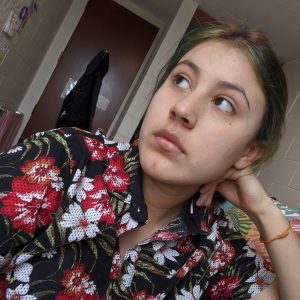 any pronouns. Korayma declared their Music Major two weeks into their first year at Macalester and while that may have been a tad too soon, she doesn't regret her decision at all. Their experience includes performing with Chayag en Familia, their family band, and studying Andean music in Quito, Ecuador at the Universidad Central de Ecuador. Offered the chance to collaborate with Gretta on CLT production, Korayma saw an opportunity to work on something meaningful to them and for that she extends her kindest thanks to Gretta. She would also like to extend her thanks to her family (in Oregon, Ecuador, and Australia) for their support and the production team for making such a project possible.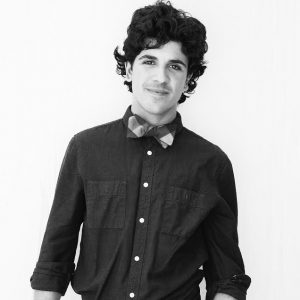 he/him. Sebastian Coll '19 is excited to be back with Macalester theater working on this incredible production. He's been previously involved with shows on campus both through department as well as the Musical Theater Org. Currently an AmeriCorps member with Twin Cities Habitat for Humanity, he spends his time outside of work and theater biking, climbing, trying his best at the piano, and putting together "book clubs" that end up being aimless Zoom hangout sessions.
she/her. Jessica is a junior THDA major with a Directing focus, Performance Design & Technologies minor, and Critical Theory concentration. She is thrilled to be working with Gretta and this production's company. Her collaboration experience includes interning, assistant directing, or performing with Theater Mu, the One-Minute Play Festival (#1MPF), 2020 Freestyle Collegiate Company, Macalester College Theater & Dance Department, Sod House Theater, the Soapbox Players, and the Sheldon Theater. She is deeply grateful for Tom, Claudia, Lynn, and Johanna and their fantastic guidance, the designers and their passion, for the company and their wonderful energy, for Gretta for everything, and to the Carnegie fire escape (if you know, you know).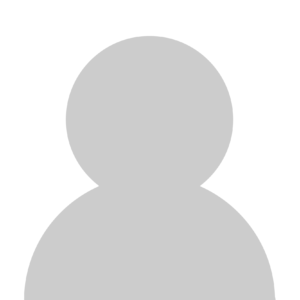 they/them. Bean is a freshman with an undeclared major, although they are considering environmental science and technologies of performance. They are very excited for their first production with Macalester's theater department.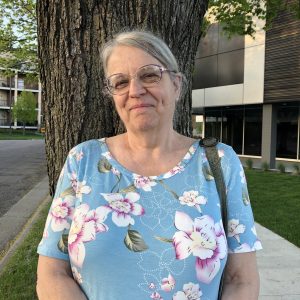 she/her. Lynn Farrington began a professional career in costume design at the Chimera Theater. She has been Resident Costume Designer and Costumer at Macalester College for ever thirty years, and has designed over sixty main stage productions, numerous studio productions, and in more recent years has overseen departments dance concerts as well.
she/her. Alice is a junior Theater and Dance major with a Design and Technologies of Performance minor. Previous experience includes work with Theater Mu, Pangea World Theater, and numerous lighting, scenic, and technical credits at Macalester. She is deeply grateful to Tom, Mina, Lynn, and Claudia for their mentorship in the design process. She has had a great time working with so many talented people! Alice's first Macalester production was Gretta's Currently Untitled, so she feels that things are coming full circle. She thinks this show tells a story that needs to be told and hopes you enjoy it.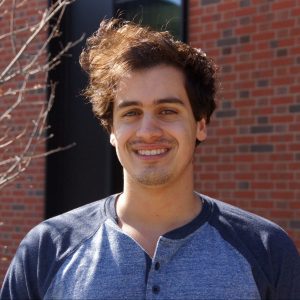 he/him. Kiran is a junior Theater major at a Macalester, is playing Nestor and Patron, and is so happy to finally be doing theater again. He has been in 3 shows at macalester so far: The 25th Annual Putnam county spelling bee, The Rocky Horror Show, and Twelfth Night (which unfortunately got cancelled due to COVID) but that only makes him so much more excited to finally be back on stage again.
Shae Palic is so honored to have been asked onboard this project. She is a working Intimacy Directory in town, and has worked with the Minnesota Opera, the University of Minnesota and other theatre companies around the twin cities. She has logged 62 hours of Intimacy Directing training with IDC Professionals as well as continually taking various other Bystander Intervention and EDI trainings; including Mental Health First Aid certification. She would like to invite you to carve out a moment of self-care after you take in this production.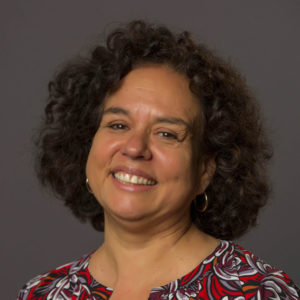 she/her. Cláudia Tatinge Nascimento is an artist-scholar with a particular interest in experimental performance. The author of After the Long Silence: The Theater of Brazil's Post-Dictatorship Generation (Routledge, 2019) and Crossing Cultural Borders Through the Actor's Work: Foreign Bodies of Knowledge(Routledge, 2008), her articles appear internationally in theater and performance studies anthologies, as well as in journals such as A[l]berto and Folhetim (Brazil), Biblioteca Teatrale (Italy), Didaskalia (Poland), Studia Dramatica (Romania), and TDR and Theatre Research International (United States). Tatinge Nascimento is on the editorial boards of Kotter Editorial, Latin American Theatre Review, and Pitágoras 500, and is the guest editor of special issues on contemporary Brazilian theater in prestigious scholarly periodicals such as Theater—Yale's Journal of Criticism, Plays, and Reportage and Theatre Research International. Tatinge Nascimento began a professional stage career while living in Rio de Janeiro, Brazil. In the United States, she performed with Cleveland's New World Performance Laboratory in Europe, North and South America, and participated in Jerzy Grotowski's final Objective Drama Session at the UC-Irvine. As a director, she received a Consulate General of Brazil in New York Arts Grant to stage Pornographic Angel, her published adaptation of Nelson Rodrigues' short stories at The Ohio Theater. In recent years, Tatinge Nascimento was a fellow with the Mellon Foundation's Renewed Purpose/Macalester College's Institute for Global Citizenship, and at Trinity College Dublin's Long Room Hub Arts and Humanities Research, Wesleyan University's Center for the Humanities, and Freie Universität-Berlin's "Interweaving Performance Cultures" International Research Center. In 2019, she chaired the American Society for Theater Research's (ASTR) Barnard Hewitt Prize for Outstanding Research in Theatre History. Tatinge Nascimento holds an Acting Conservatory Degree from Casa das Artes de Laranjeiras and a Ph.D. in Theatre and Drama from the University of Wisconsin-Madison.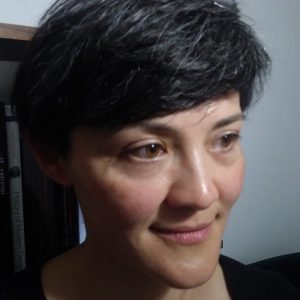 she/her. Mina Kinukawa is a scenic designer who has been freelancing in Minnesota for the last decade. Born and raised in Tokyo, she studied interior architecture in Milan before receiving a B.F.A. in Theatre Design and Production from the University of Michigan, Ann Arbor, and her M.F.A. in Scenic Design from the University of California, San Diego. After receiving her M.F.A., she worked in film & TV productions in Los Angeles, and designed scenery for theatres such as East West Players, Echo Theatre Company, Lodestone Theatre Company, and Company of Angels. In Portland (OR), she worked with Milagro, Profile Theatre, and Northwest Children's Theatre Company. In Minnesota she has worked with the Jungle Theatre, Penumbra Theatre, Park Square Theatre, Mu Performing Arts, Stages Theatre Company, Steppingstone Theatre, Pangea World Theater, and Interact Center for the Visual and Performing Arts.