On Foot
The Macalester Theater and Dance Department presents its 2021 Fall Dance Concert, On Foot, featuring original choreography by students and faculty members. On Foot includes works by faculty members and visiting artists Patricia Brown, Jill Lile, Ashwini Ramaswamy, and Marciano Silva dos Santos, with student work by Anna Greenstein '23.
December 3 at 7:30pm
December 4 at 2:00pm & 7:30pm
Choreographers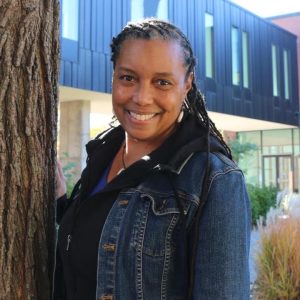 Patricia Brown, an active artist in the Twin Cities for 27 years, is a dance instructor, choreographer, educator, and performer. Her work has been seen locally at theaters including the Walker Arts Center, Southern Theater, O'Shaughnessy, Pillsbury House Theater, the University of Minnesota, the Minnesota Historical Society, Penumbra Theater, Stepping Stone Theater, and Patrick's Cabaret. Her national credits include Jazz at Lincoln Center (NY), Guthrie Theater (MN), Lied Center for the Performing Arts (NE), University of Michigan Men's Glee Club (MI), Lincoln Memorial (DC), St. John the Divine (NY), and the Center for Puppetry Arts (GA).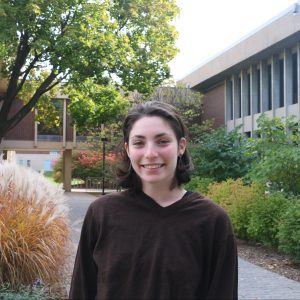 Anna Greenstein '23 is an Economics major and Dance minor from Seattle, Washington. This is the first piece she has ever choreographed for the stage and she could not be more excited to share it with you. Anna has been dancing since she was 9 years old. She originally practiced ballet, but in high school she studied and performed contemporary dance at Velocity Dance Center in Seattle where she fell in love with the dance form. There, great mentors and choreographers, namely, Dani Tirrell, Daniel Costa, Wade Madson, and Kate Wallich, helped her discover that dance can be liberating, intriguing, and joyful in more ways than she knew before. She is delighted to share with you today these discoveries. She would like to thank her cast members for their patience, excitement, and commitment throughout this creation process. She would like to thank her parents, Melissa and Dan, for their love and support throughout her life— she would not be the dancer and the person she is today without them.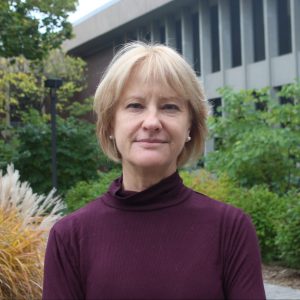 Jill Lile began her training in Omaha, NE with teacher, Valerie Roche and continued her studies in summer programs at Banff and San Francisco ballet schools, the Royal Academy of Dancing in London and in various schools in New York City. She has a BFA and an MFA in dance from Texas Christian University and the University of Illinois. She has danced with a variety of companies in both ballet and modern including Ft. Worth Ballet, Ballet Omaha, Madison Ballet, Illinois Dance Theatre, Ballet Arts Minnesota, and Beverly Blossom and Company. She has worked with Anna Sokolow, Sally Wilson, and has danced in many of the classic ballets and in Tudor works. Ms. Lile has taught at Ballet Arts, MN and University of Minnesota/Mankato, University of Nebraska/ Lincoln, and Creighton, and is currently teaching at St. Paul Conservatory for Performing Artists, Macalester, and MDT. Ms. Lile is also a practicing chiropractor and acupuncturist specializing in the treatment and prevention of dance injuries.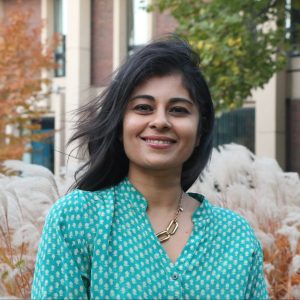 Ashwini Ramaswamy has spent over 30 years studying the south Indian classical dance form of Bharatanatyam from her gurus – her mother Ranee Ramaswamy, sister Aparna Ramaswamy, and the legendary Smt. Alarmél Valli of Chennai, India. The New York Times describes Ashwini as "weaving together, both fearfully and joyfully, the human and the divine." Ashwini has received commissions from the SPCO's Liquid Music Series, American Dance Platform, and Great Northern Festival, residencies at the Baryshnikov Arts Center, UNC Chapel Hill, and National Center for Choreography, and support from the National Dance Project, MAP Fund, USArtists International, Minnesota State Arts Board, Metropolitan Regional Arts Council, South Asian Arts Resiliency Fund, a Jerome Hill Artist Fellowship, and McKnight Foundation Artist Fellowships for Dance and Choreography. "My work negotiates the multiple cultural planes where many of us exist; being from two distinct cultures is the energizing tension in my choreographic process. Like a phantom limb, my Indian ancestry lingers with me, informing my artistic work and daily interactions. There is a continuum between what we perceive as real/tangible and what we accept as unknown/unknowable; this gravitation between the human, the natural, and the metaphysical—which are forever engaged in sacred movement—is a focal point in my work." —Ashwini Ramaswamy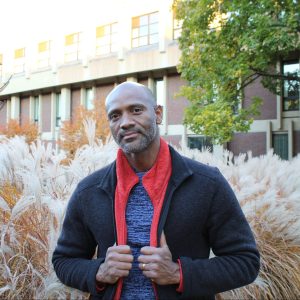 A native of Brazil, Marciano Silva dos Santos is recognized by the American Folkloric Society as a "Brazilian artist of unique and exceptional ability and merit." Silva dos Santos founded Contempo Physical Dance in 2011 and in the same year the StarTribune reported, "Marciano Silva dos Santos is a relatively fresh face in town. He wasted little time in making his mark." He quickly gained recognition for his professional dancing and swiftly made a place for himself in Minnesota. Marciano has been named "Best Dancer" by City Pages and "one of the most graceful movers on any Twin Cities stage" by the StarTribune. He is a recipient of a 2020 McKnight Fellowship for Dancers. After years of dedication as a dancer and choreographer, Silva dos Santos received his Master of Fine Arts in Dance at Hollins University.
Creative Team
| | |
| --- | --- |
| Wynn Fricke | Artistic Designer |
| Angie Vo | Costume Designer |
| Jeff Bartlett | Lighting Designer |
| Adri McCall '23 | Assistant Lighting Designer |
| Lucas Martin '24 | Sound Designer |
Production Staff
| | |
| --- | --- |
| MaryBeth Gagner | Costume Shop Manager |
| Thomas Barrett | Technical Director |
| Brian Fox | Technical Assistant |
| Faith Milon '22 | Stage Manager |
| Mai Moua Thao '22 | Assistant Stage Manager |
| Adri McCall '23 | Assistant Stage Manager |
| Mina Kinukawa | Advisor |
| Kalala Kiwanuka-Woernle '22 | Light Board Operator |
| Megan McCoy '25 | Crew |
| Jennifer Huang '22 | Publicity and Box Office |
| Malyn Banitt-Moore '22 | Publicity and Box Office |
| Angus Fraser '22 | Publicity and Box Office |
Dancers
Breathless, choreography by Jill Lile
Music by Philip Glass, performed by Franco Holder
Carissa Bolante '25
Amarah Friedman '25
Emilia Garrido Vasquez '23
Emily Harper '22
Kanon Nakajima '23
Kano Ottinger '24
Zinnia Schwartz '22
Olivia Stitely '24
Andrea Vijil Morin '24
Lilah Wallach '25
Perinthia, choreography by Ashwini Ramaswamy
Music: "Jynweythek" by Aphex Twin and "Huacal" by Filistine
Projection image by Kevork Mourad
Lu Chen '22
Susanna Deal '25
Jessica (Wenyang) Ding '22
Quang Duong Nguyen '25
Sky Reddy '22
Zinnia Schwartz '22
Cassandra Wright '25
Capo-lelê, choreography by Marciano Silva dos Santos
Music: "Capo-lelê" original music by Divanir Gattamorta
Sarah Acheson-Field '24
Ha Do '23
Ciara Featherly '24
Ciara Johnson '23
Sophia Lemonholm '25
Skye Reddy '22
Ruby Rich '23
Aleah Wong '22
Indulge, choreography by Anna Greenstein '23
Music: "Murmuration" by Volte Face and "Yeah" By DECAP
Sarah Acheson-Field '24
Tess Dooley '24
Anna Greenstein '23
Olivia Stitely '24
Aleah Wong '22
Ancient Gathering Tree, choreography by Patricia Brown
Music:"Sikyi" by Sowah Mensah and the African Music Ensemble
Soundscape: Lucas Martin'24
Johanan Arimi '22
Karin Davey '18
Jessica (Wenyang) Ding '22
Ousseynou Doumbouya '23
Feven Leake Gebresilassie '23
Maud Grauer '19
Karanja Kubunya Karubiu '22
Ndunzi Kunsunga '22
Chevonne Kwarisiima
Michelle Osiro '24
Christian Reece '19