Full Circle
The Macalester Theater and Dance Department presents its 2022 Spring Dance Concert, Full Circle, that includes works by faculty members and visiting artist Patricia Brown, Wynn Fricke and Tumelo Khupe '20, as well as student work by Lu Chen '22 and Cathy Truong '22.
February 11 at 7:30pm
February 12 at 2:00pm & 7:30pm
Choreographers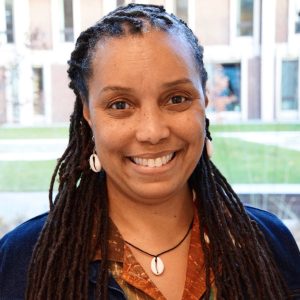 Patricia Brown (she/her), an active artist in the Twin Cities for 27 years, is a dance instructor, choreographer, educator, and performer. Her work has been seen locally at theaters including the Walker Arts Center, Southern Theater, O'Shaughnessy, Pillsbury House Theater, the University of Minnesota, the Minnesota Historical Society, Penumbra Theater, Stepping Stone Theater, and Patrick's Cabaret. Her national credits include Jazz at Lincoln Center (NY), Guthrie Theater (MN), Lied Center for the Performing Arts (NE), University of Michigan Men's Glee Club (MI), Lincoln Memorial (DC), St. John the Divine (NY), and the Center for Puppetry Arts (GA).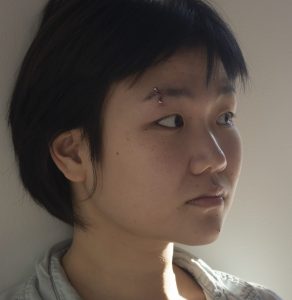 Lu Chen (they/them) is a senior majoring in Psychology and Theater and Dance at Macalester College with interests in music, art history, and physics. Over the past three years, they've been extremely lucky to be supported by Wynn Fricke, Krista Langberg, Sister Patricia / Patricia Brown, Brother Ahanti / Ahanti Young, Tom Barrett, Harry Waters Jr., Cláudia Tatinge Nascimento, Marybeth Gagner, Mina Kinukawa, Toni Pierce-Sands, Giselle Mejia and Dario Mejia, J-Sun Noer, Darrius Strong, Bob Rosen, Jill Lille, Davey Steinman, Eliot Gray Fisher, Tamara Ober, Toan Doan '19, Katia Sievert '21, Skye Reddy '22, Tess Mueller '21, Likhwa Ndlovu '21, Emma Harrison '21, Alice Endo '22, and so many more from Mac. Special thanks to communities of Ananya Dance Theater, 20% Theater Company, and Lightning Rod in the Twin Cities for having shaped Lu' s physical and spiritual growth as an emerging queer performing artist.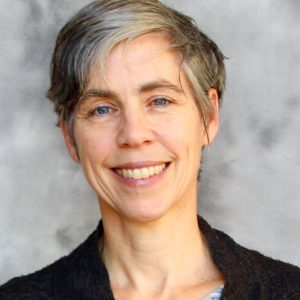 Wynn Fricke (she/her) is an independent contemporary choreographer, dancer, and somatic educator. Her choreography has been presented internationally, with over thirty commissions from organizations such as the Walker Art Center, Zenon Dance Company, Minnesota Dance Theatre, The Yard, Frank Theater, Performa/Dance, Borrowed Bones Dance Theatre, and James Sewell Ballet. For two years, she served as Choreographer-in-Residence with Minnesota Dance Theatre in Minneapolis, MN. In 2018 her choreography Just Her Time, created for Macalester students, was selected by an adjudicated panel of the American College Dance Association for performance at the Kennedy Center in Washington D.C. and Inside/Out at Jacob's Pillow in Becket, MA. Fricke is an Assistant Professor (NTT) in the Department of Theater and Dance.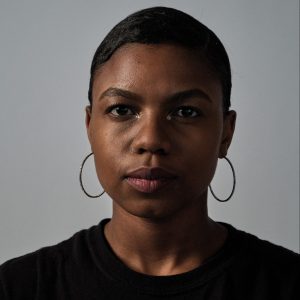 Tumelo Khupe (she/her) is a krumper, emerging choreographer, and actress based in the Twin Cities area. She began focusing on her passion for performing arts while living in her home country, Botswana. In 2016, she moved back to the United States to pursue an education and career in performing arts. Tumelo is at the early stages of her evolution as an independent artist. Still, through connecting and working with Maia Maiden, Darrius Brown, and more recently, Herb Johnson III, she has become a part of the Twin Cities street dance community, more specifically the Minnesota Krump (MN KRUMP) community, under the alias "Lady Stain".
As she continuously works to learn and understand the beauty in the culture of krump, she takes an interest in how krump captures spoken and unspoken stories. Krump offers endless possibilities for storytelling through its technique and language shared amongst its practitioners and provides a shared experience that encourages community building. She also takes an interest in how the body naturally captures critical moments in life that can reveal themselves through improvisation and uses some of these principles in her work. She works closely with Wynn Fricke, Cláudia Tatinge Nascimento, Patricia Brown and Nehemiah Lucas, who also mentor her.
She graduated with a B.A in Music Theater with a minor in Dance, May of 2020. Some awards received in college are the David Wick Leadership Award, David Wick Best Choreography Award, and The Mabel Meta Frey Outstanding Theater Artist Award.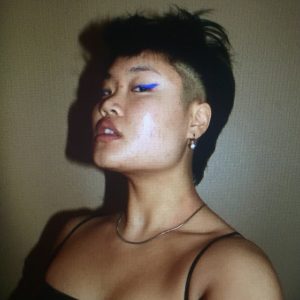 Cathy (kiều my) Truong (they/them) is a Vietnamese-American time traveler, truth teller, and artist emerging. They have a lot to learn and thank every teacher and friend they've had the honor of learning from. Thank you to teachers Darrius Strong, Sister Patricia and Brother Ahanti, J-Sun, Marciano, Wynn, Harry Waters Jr., Navanio, Mengo, and lovely people of the Twin Cities dance community.
Creative Team
| | |
| --- | --- |
| Wynn Fricke | Artistic Designer |
| Annie Cady | Costume Designer |
| MaryBeth Gagner | Costume Designer |
| Skye Reddy '22 | Costume Designer |
| Lily Turner '24 | Costume Designer |
| Thomas Barrett | Technical Director and Lighting Design |
| Brian Fox | Technical Assistant |
| Lizzie Nelson '25 | Sound Designer |
Production Staff
| | |
| --- | --- |
| MaryBeth Gagner | Costume Shop Manager |
| Skye Reddy '22 | Stage Manager |
| Aela Morris '22 | Assistant Stage Manager |
| Mina Kinukawa | Advisor |
| Kitty Jiang '24 | Light Board Operator |
| Birdie Keller '25 | Crew |
| Jennifer Huang '22 | Publicity and Box Office |
| Malyn Banitt-Moore '22 | Publicity and Box Office |
| Angus Fraser '22 | Publicity and Box Office |
Dancers
Fanga, choreography by Patricia Brown
Music performed by the Macalester African Music Ensemble, directed by Sowah Mensah
Ousseynou Doumbouya '23
Maud Grauer '19
Ndunzi Kunsunga '22
Michelle Osiro '24
Christian Reece '19
Zixuan Zheng '22
Wilted Home: How to Quickly Rehydrate a Dying Plant, choreography by Lu Chen '22
Music composed by Isaiah Agnew, Matias Cevallos, and Arthur Motoyama '24, with tunes sampled from Superstar-Watcher (2014) by Yo La Tengo
Projection designed by Lu Chen '22
Lu Chen '22
Freddy Barragan '22
Anna Devine '24
Andrew Lee '23
Holiday O'Bryan '24
Ariadne Smith '23
Emilia Garrido Vasquez '23
Offering, choreography by Wynn Fricke
Music composed and performed by Peter O'Gorman
Lucy Chinn '24
Wenyang (Jessica) Ding '22
Emily Neuman '24
Emilia Garrido Vasquez '23
Nicola Wong '24
Beautiful Trip, choreography by Cathy Truong '22
Music: Beautiful Trip by Kid Cudi, Hold On (Ela Minus Remix) by Little Dragon and Ela Minus, Marilyn Monroe by Sevdaliza, and Wild Side (feat. KAYTRANADA) by Normani, and KAYTRANADA
Freddy Barragan '22
Ousseynou Doumbouya '23
Pierce Hastings '22
Nicole Higgins '23
Long Nguyen '21
Ruby Rich '22
Cathy Truong '22
Pa Houa Xiong '22
Paradox of Comfort, choreography by Tumelo Khupe '20
Music composed, mixed, and mastered by Nehemiah Lucas
Projection designed by Mai Moua Thao '22