Perspectives
Co-directed by Bob Rosen and Darrius Strong
November 21, 2020
Perspectives is a series of short performance pieces created by the participants and based on themes that resonate in this time of upheaval and uncertainty. This work reflects their lives under quarantine—lack of physical contact, restricted access to campus, friends and social gatherings. These performers share with us the need to express themselves as creative artists while inventing new ways to reach an audience.
It is important that artists try to forge ahead under these difficult circumstances. Nothing is normal or as it was before. Now, more than ever, there is a call to action for art to uplift our communities.
Perspectives Performance Order
"RADICAL JOY"
Adam Clark
I want to rebel against the seemingly limitless tragedies going on right now. I want to resist the overwhelming sense of dread and lean into radical joy. How do we find and hold onto happiness during this time? My hope is to embody joy and inspire that same joy for the onlookers. I want the audience to be a part of that necessary happiness too. Now more than ever. And I hope my piece makes you laugh. 🙂
Music by Katharine Horowitz and Adam Clark, "For My Son," "Morning Song"
"Illusion"
Tumelo Khupe
During this pandemic, human connection as we know it has had to take a turn. Something as simple as a touch on the shoulder or even a short hug has been overlooked. Now most of us are longing for that human connection. At least our shadows can touch even if we are 6 feet away (shrugging shoulders).
Music by Amy Winehouse "In My Bed" (instrumental version)
"Germination"
Faith Milon

I wanted to depict a journey of growth, especially in times like these when growth is both necessary and difficult. With the overall disaster that was the year 2020, I also strived to make it clear that, despite all of the struggles you may face, something good can come out of such adversity. 
Music by Ralph Vaughan Williams, "The Lark Ascending"
Designer: Alice Endo
"Blue Morpho"
Aela Morris
This piece was inspired by the time I spent in the Amazon Rainforest in 2018 and by all the time I spent inside, looking out my window this past year. 
Music by Katharine Horowitz and Kiran Arquin
Designer: Alice Endo
"Audience"
Mai Moua Thao
The Audience piece was inspired by the inability to perform on stage for a room of audience. It's a non-serious piece for enjoyment, without putting too much thought into analyzing the meaning.
Music by Mai Moua Thao, inspired by "Milk & Honey," from the soundtrack of Her and "Once Upon a December," from Anastasia
"Routine"
Em Friedman

This piece is an exploration on repetition and tempo, and was inspired by an activity we were assigned at the beginning of the devising process which asked us to recreate and distort everyday actions.
Music by Katharine Horowitz, based on "All I Want is a Fucking Bride" by Justin Kuritzkes
Designer: Alice Endo
"Trying"
Lu Chen
Lu started this piece thinking about transgenerational resilience and it involved a piece about trauma, resilience, and love. It is a structured improvisation piece and varies each time they perform. 
Music by Katharine Horowitz
Designer: Alice Endo
"What Does the Artist Create When the World is on Fire?"
Maria Arreola
Audio by Maria Arreola
"A piece of hope"
Kanon Nakajima
Surrounded by tremendous loss, it's always time for someone to grieve. Will it ever stop…? For some people, yes, but for others, no.
Music by Katharine Horowitz
Designer: Olivia Nyman
"Breath"
Holiday O'Bryan
This piece is an exploration of self reflection and discovery. It was inspired by the girl in red campaign "do you listen to girl in red?" which prompted a desire for creation. 
Music by Katharine Horowitz
Designers: Olivia Nyman and Alice Endo
Perspectives Team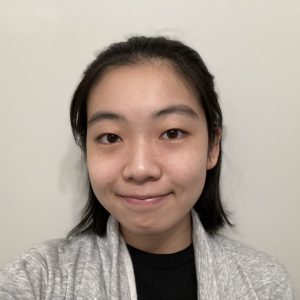 I am in a member of the Class of 2023. I have a Neuroscience and Psychology double major with a Dance minor. This was my first time choreographing a modern piece! Thank you everyone for working with me to make my piece better! Especially Katharine, thank you so much for creating beautiful music even though I had a very vague idea of what my music should be!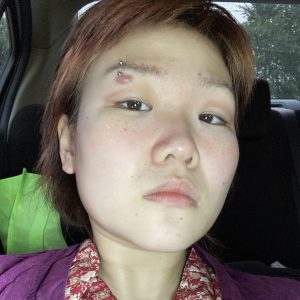 Lu (They/Them/Theirs) '22 studies Psychology and Theater and Dance at Macalester. They are grateful for the cast and production team to keep them company during this very lonely time. Special thanks to Wynn Fricke and Darrius Strong for helping Lu build up the piece; also thank Poojah the bun and Keen the cat for keeping Lu sane. 
I'm a junior here at Macalester, majoring in Neuroscience, Theater and Dance, and minoring in English. This is my first time performing with Macalester Theater, and despite the challenges that come with this being a virtual show, it's been a blast working on this unique project! Special thanks to my dad and my aunt Ashley for their patience and flexibility during the (sometimes difficult) process. 
Aela Morris (she/her) '22, is an English and Theater and Dance double major with a Spanish minor. She is super excited to be a part of her first production at Macalester and this strange new world of virtual theater. Thanks to everyone who spent hours on Zoom making this unique show happen!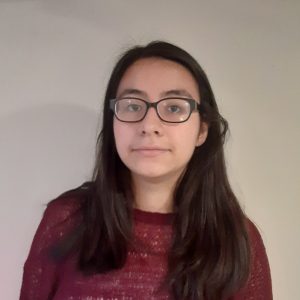 Maria Arreola is a current Macalester student and a Sociology, Political Science, and Spanish major. She is thankful to the cast and crew of Perspectives for their support throughout the process and her housemates for allowing her to transform the laundry room into her personal stage.
Adam is a senior Theater and Dance major, Music Minor, and WGSS minor. This is his first show at Mac! Creating this show has been like nothing else he's ever experienced. He is grateful for everyone for all their hard work and collaboration.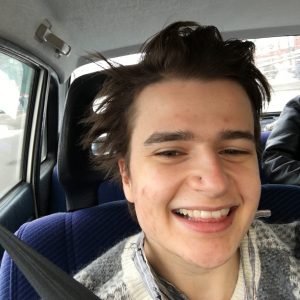 Em Friedman is a senior Theater and Dance and Political Science major. They would like to thank Darrius, Bob, Tumelo, Mai, Eliot, Katharine, Gretta, Asher, Mina, Alice, Olivia, and Tom for their incredible work on this show. It has been a very creative process and having to film it from home was really enjoyable with such clever and enthusiastic guidance.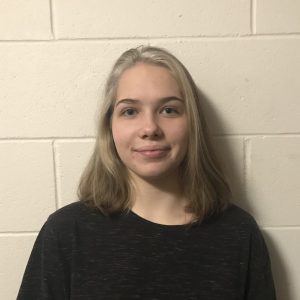 Holiday O'Bryan is a prospective International Studies major and hopes to minor in Political Science, Geology, and Dance. This is her first performance at Macalester, and she hopes you will enjoy the show. She'd like to thank her family, her friends, and the rest of this wonderful team.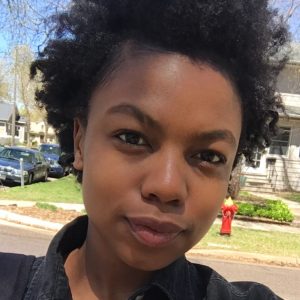 Tumelo Khupe graduated in May 2020 with a Bachelors of Art in Music Theater with a minor in dance. She has been dancing in the Twin Cities for 4 years since her move from Botswana to study performance art. She is grateful to have been working at Macalester both as a student and alum as she continues to discover more ways to tell her story and the stories of those she collaborates with.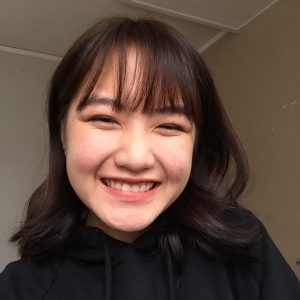 I'm a junior majoring in Media & Cultural Studies. I would like to thank everyone in Perspectives for their hard work and resilience.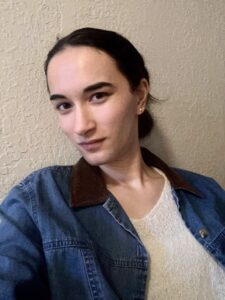 Alice is glad for the chance to collaborate again! They thank the department, Bob, and Darrius for making this show happen despite the odds. Alice is a junior, majoring in Theater and Dance with minors in Performance Design/Technologies and Women's, Gender, and Sexuality Studies. 
For Perspectives, Alice designed the lights and setting for pieces by Aela Morris, Faith Milon, Em Friedman, Lu Chen, and co-designed lights for Holiday O'Bryan with Olivia Nyman.
Olivia Nyman (they/them/theirs) is a junior Theater & Dance major with a Performance Design & Technologies minor. Perspectives is the first show they've designed for, and they're excited to design more for the virtual and in-person stage. They would like to personally thank the rolling carts in the scene shop for making several perilous trips to get props, lights, and other technology to cast members throughout this production.
For Perspectives, Olivia designed the lights, setting, and props for pieces by Maria Arreola,  Kanon Nakajima, and co-designed lights for Holiday O'Bryan with Alice Endo.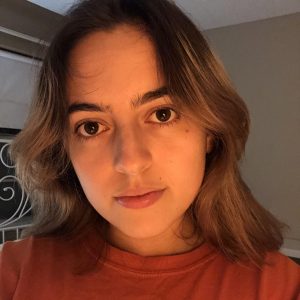 My name is Gretta Marston-Lari (she/they). I am a Theater and Dance and Latin American Studies double major with a concentration in Human Rights and Humanitarianism. I was the technical assistant for this production. I would like to thank my mom for her endless love and support. And I dedicate my work to my Peru, for whom I grieve and to whom I will return with all the skills I've acquired in my artistry.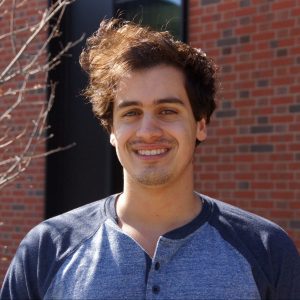 Kiran Arquin is a theater major in his year junior at Macalester. Though normally joining shows on the stage, he worked on sound design for this production and hopes everyone has an amazing time watching the work.
Mina (she/her) is a senior Theatre and Dance major and Religious Studies major. This was her first experience in stage managing! This was an exciting adventure. She is so grateful for the incredible performers, directors, production team, and her partner in stage managing, Asher de Forest.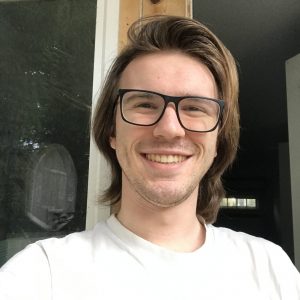 Asher de Forest is a senior Theater and Dance/English (Creative Writing) major from Kirkland, WA. Perspectives is his first show as a stage manager, and he thanks the department for the opportunity. Virtual hugs and thank you's also to the cast, assistant choreographers, production team, Bob, Darrius, and Mina.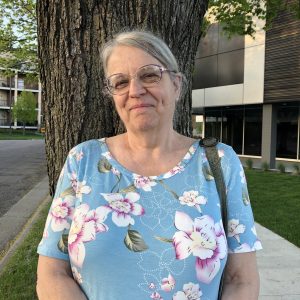 Lynn Farrington began a professional career in costume design at the Chimera Theater. She has been Resident Costume Designer and Costumer at Macalester College for over thirty years, and has designed over sixty main stage productions, numerous studio productions, and in more recent years has overseen department dance concerts as well.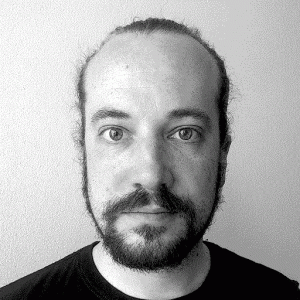 Eliot Gray Fisher is an interdisciplinary artist working at the intersection of performance and technology and co-director of ARCOS. He has composed music and designed sound for short and feature film, as well as theater and dance, created documentary and animated shorts, built interactive installations, and written and directed several theatrical productions.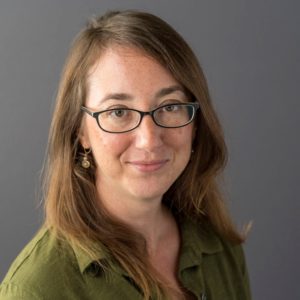 Katharine Horowitz is a theatrical sound designer, composer and teaching artist in Minneapolis, MN. She has designed critically-acclaimed and award-winning shows for the Guthrie Theater, The Jungle Theater, History Theatre, Mixed Blood Theatre, Pillsbury House Theatre, Great River Shakespeare Festival, Second City Theatricals, and many others. Katharine is a professional member of the Theatrical Sound Designers and Composers Association, and a 2017 McKnight Theatre Artist Fellow at the Playwrights' Center.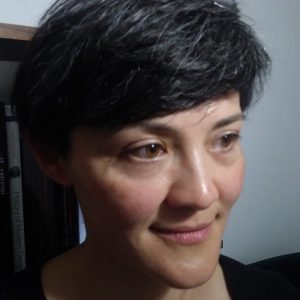 Mina is a scenic designer and a member of the Macalester faculty. In Minnesota she has worked with local theatres such as the Jungle Theater, Penumbra Theatre, and Theater Mu. Nationally, she has worked with theatres such as East West Players, Cornerstone Theater Company, Denver Center Theatre Company, and Artists Repertory Theatre.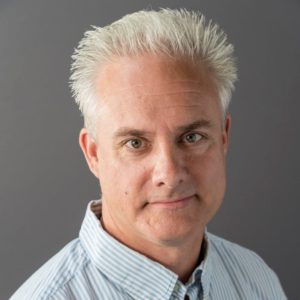 Tom has been Technical Director, guest designer and instructor at Macalester since 1990.  Tom works extensively throughout the Twin Cities as a scenic and lighting designer. Recent designs include Avenue Q and Caridad Svich/Isabel Allende's The House of the Spirits at Mixed Blood Theatre. Tom also has designed for Skylark Opera, Stages Theatre Company, and Edge of the Wilderness Players in Big Fork, MN.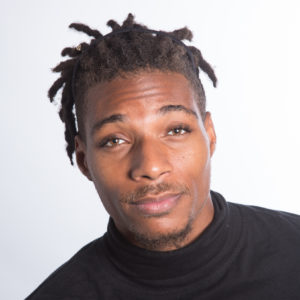 Darrius Strong is a Twin Cities based dancer, choreographer, and instructor. His dance company, STRONGmovement, uses the universal language of dance, blending styles such as Hip hop, Ballet, Modern, and West African to tell stories related to society and humanity. Strong is a graduate of University of Minnesota (BFA 2015) and is currently faculty at University of Minnesota Twin Cities, Macalester College, St. Paul Conservatory Performing Arts High School and the TU Dance Center where he focuses on teaching dancers how to connect their identity to movement.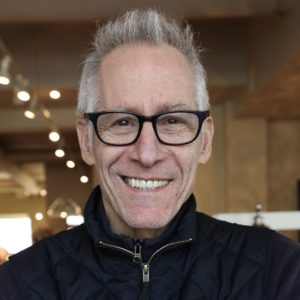 Bob Rosen is a director, performer and educator. His early influences included street theatre and circus work in Europe. He was a founding member of the internationally acclaimed Theatre de la Jeune Lune theatre company in Paris and Minneapolis in 1979, and served as co-Artistic Director from 1985 through 2005. Bob is a multi-dimensional theatre artist, credited with acting, writing, directing and/or lighting over 100 productions, with Jeune Lune and other companies.