Connect with our health coach to reach your goals
Everyone's health needs are different and knowing what tools you need to reach your goals can be hard to navigate on your own. Whether you'd like to increase your activity level, reduce stress, improve your eating habits, have better work-life balance, quit tobacco or just feel better every day – our health and well-being coach, Kelly Fang, can help. 
Just like you would hire a professional for other aspects of your life, Kelly is a certified  health coach that can help you get where you want to be. She'll help you remove barriers, break old habits and start healthier ones, motivate you when you need a nudge and be a resource on your journey to a healthier, happier you. 
Ready to take the next step?
If you're on Macalester's benefits plan, take your health assessment to explore what you'd like to improve and get access to all of our well-being activities. Then contact Kelly to set up a time.  In-person, walking and video appointments are free and open to all staff, faculty, spouses and domestic partners, regardless of your benefits plan.
For help signing on, call HealthPartners at 800-311-1052 or email.
Your reward is waiting
Connecting with our health coach can also help you earn your wellness incentive. To claim your $150 or $300 reward card, you must complete your health assessment and two eligible well-being activities by October 31. If your spouse is covered by the medical plan, they must also participate in order for you to earn the reward.  
Get to know more about Kelly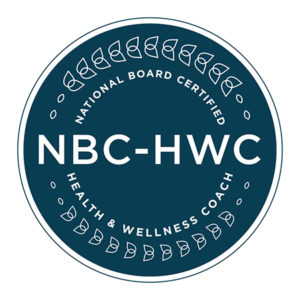 Kelly is a National Board Certified Health & Wellness Coach and a Senior Well-being Program Manager in the Department of Worksite Health and Population Well-Being at HealthPartners. Kelly has been a health coach since 2004 and worked on-site with Macalester's staff and faculty since 2013.
Kelly obtained her degree in Kinesiology from the University of Minnesota and holds a Master's degree in Teaching from the University of St. Thomas, with a focus on Health Education.
Office location: Library 407, Phone: 651-696-6963, [email protected]                          
What is Health Coaching?
Health and Wellness Coaches partner with clients seeking self-directed, lasting changes, aligned with their values, which promote health and wellness and, thereby, enhance well-being. In the course of their work health and wellness coaches display unconditional positive regard for their clients and a belief in their capacity for change, and honoring that each client is an expert on his or her life, while ensuring that all interactions are respectful and non-judgmental.
-National Board for Health & Wellness Coaching
Success Story
Here's an inspiring story about one of our former Macalester employees, Laura Secord, who is now retired. Laura is a great example of how using the resources provided through our well-being program can literally change your life..
Your Information is Confidential
Kelly is a HealthPartners employee, therefore information shared during coaching sessions or in the online health assessment is private and remains confidential. Macalester will not have access to your individual results. Macalester will receive the overall, aggregate results to help ensure we offer health and well-being programs that best meet our employees' needs.
Confidentiality Frequently Asked Questions