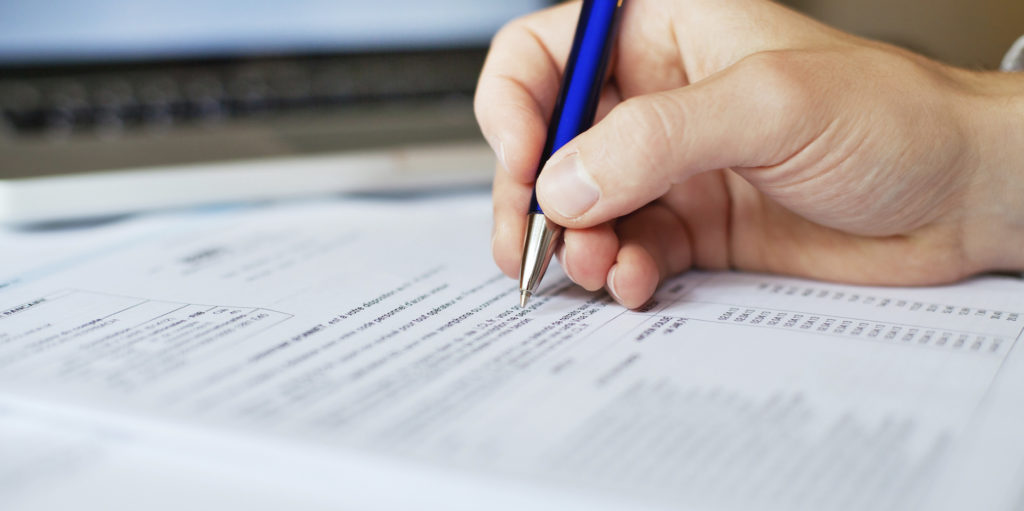 Useful Forms
ISP FORMS
GOVERNMENT FORMS
GOVERNMENT PUBLICATIONS
USEFUL LETTERS
Letter and Document Requests
Verification of Student Enrollment – Current or previous enrollment at Macalester is verified through the Registrar.
Family Visit Letter – The U.S. Department of State (who issues visa) has this note about support letters: Visa applicants must qualify on the basis of the applicant's residence and ties abroad, rather than assurances from U.S. (based) family and friends. A

letter

of invitation or Affidavit of Support is not needed to apply for a nonimmigrant tourist visa. If you do choose to bring a

letter

of invitation or Affidavit of Support to your interview, please remember that it is not one of the factors that we use in determining whether to issue or deny a nonimmigrant tourist visa.

However, if you would like a letter, ISP will print and sign a letter verifying your student status at Macalester and that your family members are coming to visit you. This is not a letter of invitation or support. The form above allows you to request a letter for up to two relatives. If you want to write letters for more relatives or request separate ones for each, feel free to fill out the form multiple times. Note that during busy times of the year, e.g., end of term or tax season, it may take us several weeks to produce the letter so plan accordingly.
Requesting Important Documents – Fill out to request copies of important documents that ISP may have, such as previous I-20's. Please note that students are responsible for their own documentation history and that ISP does not maintain a complete copy of student records.
Request for Criminal History Clearance Letter (or Police Report): 
Are you applying for a visa for another country (or going through another process) that requires you to show your (lack of) criminal history? You will need a Criminal History Clearance Letter or Police Report that shows your criminal history. To request this letter, contact one of these departments:1.  Ramsey County Sheriff Department – If you are attending Macalester and reside within St. Paul, please contact the Ramsey Country Sheriff to request a Clearance Letter. You may submit the request by mail, but if you have other documents that need to be completed, you may want to stop in at their office to clarify things. Present your passport or Driver's License (or send copy of) and pay the $6 fee (subject to change) by check or cash (don't send by mail). Note: no debit or credit cards are accepted. Mail documents to:

                                             Ramsey Country Sheriff

                                             c/o Criminal History Division

                                             425 Grove St

                                             St Paul, MN 55101

                                             Tel: 651 266 9333

                                             Hrs: 8 am-4 p.m. (Mon-Fri)

2.  Local Police Department – If you do not live within Ramsey County, check with your local police station on how and where to get a Clearance Letter or Police Report.
Glossary
FORM
DESCRIPTION
Federal
F-1
Visa category that most international students use for study in the U.S.
G-1145
e-Notification of Application/Petition Acceptance
I-20
Certificate of Eligibility for Nonimmigrant Student Status. Students must carry while traveling; needed for re-entry into U.S. New version issued June 26, 2015 – by July 1, 2016, all are required to have the redesigned I-20
I-94
Arrival/Departure Record – Visitors arriving by air are "given" electronic I-94 that can be accessed online at I-94 Retrieval page. Those who arrive by land may be given paper I-94
I-485
Application to Register Permanent Residence or Adjust Status – individuals who apply for Permanent Residency/Green Card
I-515A
Notice to Student or Exchange Visitor. If student arrives at a U.S. port of entry and does not have all required documents, has not paid the I-901 SEVIS Fee on current I-20 or has a Student and Exchange Visitor Information System (SEVIS) status issue, the U.S. Customs and Border Protection (CBP) officer may deny entry into the United States. As an alternative, the officer can issue a Form I-515A, which grants the student temporary admission into the United States for 30 days. To maintain F-1 nonimmigrant student status, student must address Form I-515A within 30 days (or as noted). See Aaron, Luyen, or Bruce
I-539
Application to Extend/Change Non-Immigrant Status (F-1 students may need this form if they need to be reinstated after loss of student status)
I-765
Application for Employment Authorization – for OPT (Optional Practical Training) and other employment authorization
I-901
Payment Confirmation – In 2004, Congress mandated all international students and exchange visitors to pay the I-901 SEVIS Fee, which funds the Student and Exchange Visitor Program (SEVP) and Student and Exchange Visitor Information System (SEVIS). This fee is separate from visa fees and school SEVIS administration fees. Student must keep copy of I-901 Fee Receipt for visa application or entry into the U.S.
Employment
SS-5
Application for Social Security Card
I-9
Employment Eligibility Verification – Used to verify identity and employment authorization of individuals hired for employment in the United States
Federal Tax
1040
Federal U.S. Individual Income Tax Return ONLY for those considered Resident Aliens for tax purposes
1040EZ
Simplest of U.S. Individual Income Tax Return ONLY for Resident Aliens for tax purposes
1040NR
Federal U.S. Non-Resident Alien (NRA) Income Tax Return
1040NR-EZ
Simplest of Federal U.S. Non-Resident Alien Income Tax Return – what most international students complete
1042-S
Foreign Person's U.S. Sourced Income Subject to Withholding – some students receive this instead of W-2, especially those who received financial aid above tuition and required fees and/or are subject to tax treaty
1095-B
Health Coverage form. The IRS does not need any details from this form. You can keep the forms you get from your health insurance company or government agency that sponsors your plan for your personal records.
1095-C
Employer-Provided Health Insurance Offer and Coverage. The IRS does not need any details from this form. You can keep any forms you get from your employer for your records.
1098-E
This is the form you receive when you have paid interest on student loans (after you graduate). Make sure to enter that information on Glacier!
8233
Exemption From Withholding on Compensation for Independent (and Certain Dependent) Personal Services of a Nonresident Alien Individual. International students may be asked to fill this out by their employer.
8843
Statement for Exempt Individuals (and Individuals with Medical Condition) – tax return form usually completed by students who have earned no U.S. income
W-2
Wage and Tax Statement – issued by employer annually to show income, social security, or Medicare tax withheld (if any)
Substitute W-2 (4852)
Form used as a substitute for a W-2. This form can be filed when you cannot get your W-2 before tax deadline. If you use a substitute W-2, be sure to keep a copy of your records, just like you would with a W-2.

In order to fill out Form 4852 enter the employer ID (EIN) if you know it. When asked for your W-2 info, enter all the info that should be on your W-2. You can use your pay stubs to estimate your earnings and total taxes paid (federal, state, and local). Because you do not have your actual W-2, you just need to use the best information you have available (pay stubs, bank statements, etc.) to fill out as much of the Form as possible. Write out an explanation of how you figured out you wages and taxes paid (i.e. I used my last pay stub or most recent bank statement). Then describe the steps you look when you tried to get your W-2 from your employer (i.e. I called my employer on (inset date)).

W-4
Employee's Withholding Allowance Certificate – Completed by employee so employer can withhold the correct federal income tax from your pay. Consult the IRS website for more information.
W-8BEN
Certificate of Foreign Status of Beneficial Owner for United States Tax Withholding. International students may be asked this by their U.S. bank or financial institution
MN State Tax
M1
MN State Individual Income Tax Form
M1W
MN Income Tax Withheld
M1NR
MN Nonresidents/Part-Year Residents
M1PR
MN Renters Property Tax Refund and Homestead Credit Refund (for homeowners)