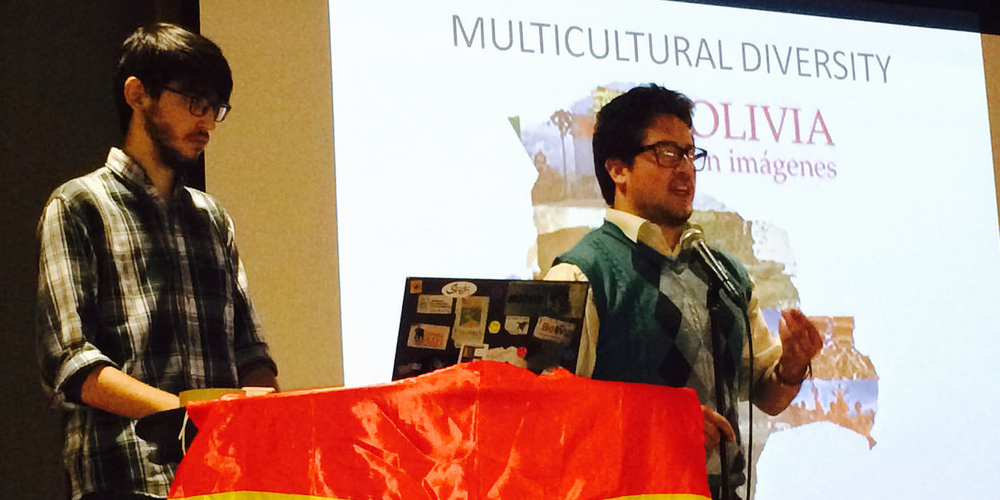 Country Spotlight is an opportunity for international students to share their home country traditions with the Macalester Community. On a variety of topics, international students prepare rich presentations about their culture, customs, food, politics, religion and sports. Many of the presentations are companioned with delicious food from the country host. During the 2020-21 academic year, Country Spotlight will be held remotely through Zoom.
If you want to enrich the campus' knowledge of your home country or culture, please email isp@macalester.edu.
---
*Please note that we are looking for people to present on countries not previously showcased.
Albania
Angola
Argentina
Belarus
Bolivia
Bosnia
Brazil
Cambodia
Canada
China
Chile
Costa Rica
Colombia
Congo
Croatia
Cuba
Czech Republic
Denmark
Ecuador
Egypt
Ethiopia
Finland
France
Germany
Ghana
Greece
Guatemala

Honduras
India
Indonesia
Israel
Italy
Jamaica
Japan
Jordan
Kenya
Kosovo
Latvia
Lebanon
Lesotho
Libya
Madagascar
Malaysia
Maldives
Mexico
Mongolia
Morocco
Myanmar
Netherlands
Niger
Nigeria
Norway
Pakistan
Palestine

Paraguay
Peru
Phillippines
Poland
Romania
Russia
Senegal
Serbia
Sierra Leone
Singapore
South Korea
South Sudan
Spain
Sri Lanka
St. Maarten
Swaziland
Sweden
Syria
Taiwan
Tajikistan
Tanzania
Thailand
Turkey
Venezuela
Vietnam
Zambia
Zimbabwe