The Program
The Mentor Program sponsored by Macalester International Student Programs selects returning U.S. and international students to serve as mentors to incoming international students and domestic Ametrica participants. Students will meet their mentors during pre-orientation and will consult with them regularly throughout the semester. Mentors provide a student's perspective on both academic and personal life at Macalester. Their job is to help international students feel comfortable at Macalester and answer their questions about policies and procedures related to life in the residence halls, campus facilities, registration and academic procedures, as well as questions about U.S. culture and off-campus opportunities in the Twin Cities Metro community.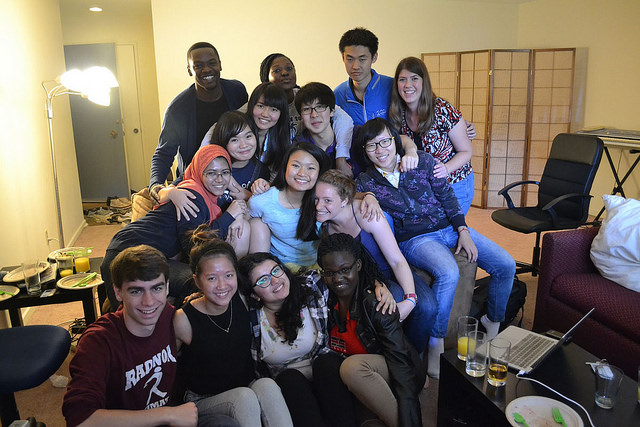 Where have the ISP mentors been all summer? Check out the 2019 Where in the World Video to find out!
Fall 2019 Mentors and Pals
Ke (Christina) Cai (Class of 2020) is a junior from Beijing, China. She majors in Economics and Applied Math and minors in Art History. This summer, she was interning at the Palace Museum in Beijing. Christina enjoys planting vegetables, cooking for her friends, and running by the Mississippi River. She likes to visit MIA (Minneapolis Institute of Art) and Walker Art Center whenever there's a chance. In her third year as an ISP mentor, Christina is looking forward to meeting all incoming students!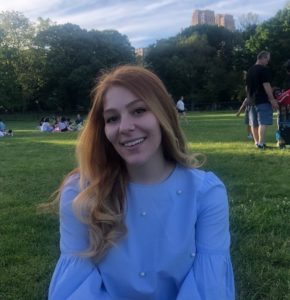 Kamelia (Kami) Drenkova (Class of 2020) is a senior and is originally from Sofia, Bulgaria. She majors in Biology with a Community and Global Health Concentration. This summer she is doing research with the Department of Medicine at New York University. During her free time, she likes to hike (her favorite hiking place is the Seven Rila Lakes), cook and bake, and spend time with her friends. She is super excited to be an ISP mentor and meet new people from all over the world. Kami started working for ISP in the spring of 2017.
Natalie Luo (Class of 2020) is a senior from Melbourne, Australia and has lived in Shanghai and Beijing for 11 years. She is majoring in Biology. Outside of classes, she is in the X-ertion dance team and the Macalester College Student Government (MCSG) in the Academic Affairs Committee (AAC). She loves trying new foods, exploring new areas, and meeting new people. She is excited to become a mentor and to meet all the incoming students!
Purichaya (Por) Eiamkanchanalai (Class of 2021) is a junior from Bangkok, Thailand. She is double majoring in Asian Studies and Political Science. Por is primarily involved in HOME magazine, a magazine created for students with an international background to express themselves. In her free time, she enjoys reading, watching series, and listening to music. Furthermore, Por enjoys learning new languages and exploring new cultures. That's why she's very excited to be a mentor this year!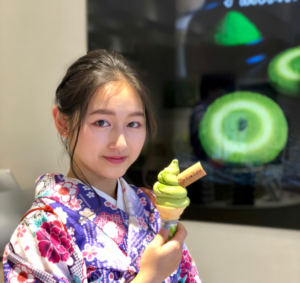 Jessica(Wenyang) Ding (Class of 2022) is a sophomore from Shenzhen, China. She is a Psychology major and planning to minor in Dance. She is fond of traveling while shooting vlogs. She loves k-pop music and is willing to learn new languages. All of her friends regard her as an athletic person. Jessica started working in ISP in the spring of 2019.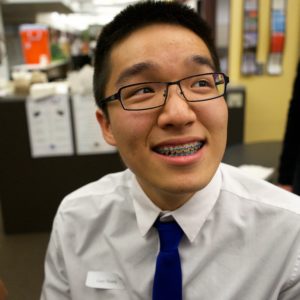 Gary Huang (Class of 2020) is a senior originally from Los Angeles, California. He moved to Beijing, China in 2006 and lived there for ten years. He is majoring in Computer Science and Biology and intends to minor in Educational Studies. He enjoys singing (in choirs), Ultimate Frisbee, cooking, baking and board games. He's excited to continue being a mentor this year and meet all the new students coming to Mac.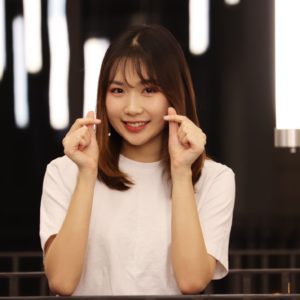 Meng (Stella) Luo (Class of 2020) is a senior from Beijing, China. She was born and raised in Beijing. She is majoring in Chemistry, with an emphasis in Biochem. She also minors in music, and her instrument is contemporary voice. It's really easy to see Stella in Olin-Rice or J-wall building during school time. At Mac, she is part of X-ertion dance team and Macalester Chorale. Stella loves to travel during vacations and learning new languages/cultures. She is very excited to be a returning mentor and meet new people from all over the world!
Peresian Melisa Letayian (Class of 2020) is  from the Ngong Hills in Kenya. She is a double major in an Independent Major of Public Health and Biology. She enjoys spending time with her friends, making joyful noises including but not limited to signing, laughter the intense type that becomes soundless and milk, yes, milk. She enjoys meaningful conversations and is looking forward to engaging with the incoming class.
Rina Morisawa (Class of 2020) is a Biology major and Chinese minor. She is originally from Kawasaki, Japan but has lived in the US and Indonesia in the past. Her hobbies include playing the cello, baking bread, and gardening. She also loves talking about sex education, and expresses her love for teaching sex ed as a Sexy Trainer at Macalester's SEXY Program. She looks forward to spending her final fall semester as a mentor dean and meeting the new first-year class.
Likhwa Ndlovu (Class of 2021) was born in Harare and raised in Bulawayo, Zimbabwe. He has lived in South Africa, Kenya and Swaziland, where he spent his last two years at UWC Southern Africa. He enjoys good food, singing, composing music on the guitar or piano and playing rugby. He is a double major in Geology and Geography with a concentration in Urban studies. He works at ISP as a part of the student staff. Currently his interests lie in urban hydrology, GIS work, Afrojazz and house music fusions, self discovery/exploration and finding out different ways to eat ginger! He looks forward to meeting  you all!
Emma Page (class of 2021) is from University Place, Washington. Even though she loves the west coast, Minnesota is finally starting to feel like home. At Mac, she works for ISP and the History Department and is co-captain of the club tennis team. She plans to major in International Studies, with an emphasis in history and a minor in Japanese. The things she loves most are learning new languages, meeting new people, and laughing a lot. She's very excited about being a mentor and can't wait to meet her mentees!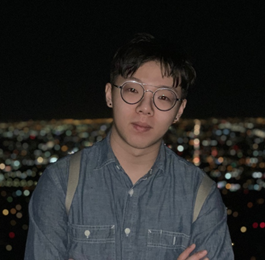 Jacky Xiao (Class of 2021) is a junior from Shenzhen, China. He majors in Economics and French. He is doing MacStartups program this summer. He is going to work as a French TA next semester. In his free time, he enjoys playing music with his band, cooking with friends, and playing computer games such as League and Counter-Strike.
Ling Ma (Class of 2021) is a junior majoring in computer science and making-waffles. Besides waffles, her favorite foods in Cafe Mac are catfish and banana. Her favorite place on campus is the fourth floor of the library, where she sometimes takes nap on the beanbags. She spends her free time on movies, especially horror (by Tim Burton) and science fiction. She has a sincere passion for novel ideas, that she cannot wait to meet with 2023s!
Federico Chung (Class of 2021) is a rising junior studying Economics and Applied Math and Statistics (AMS). He was born in Buenos Aires, Argentina but has lived in many countries around the world: Colombia, Panama, South Korea, and now the US. He loves to play sports (football/ the one you play with a foot) and play video games like League of Legends. He is very interested in Data Science and Big Data and in the future, he would love to work at a Fintech company.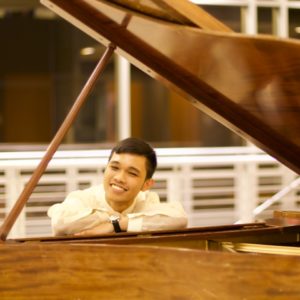 Paul Gabriel L. Cosme (Class of 2022) is a young Filipino and considers Quezon City, Philippines his home. He also enjoyed a Wurst or two and Flammkuchen in his two-year stay in Freiburg, Germany. As a classical musician, Paul plays the piano and composes his own music. At home he enjoys cooking (especially a great New York Strip) and share his food with those close to him. At Mac, Paul serves in the board of Filipinos at Mac (FAM). He currently majors in International Studies, Music, and Economics, and his academic focuses are on political economy and postcolonial studies. Lastly, Paul loves hanging out in cafés despite being coffee-free since the New Year; it's mostly for the tea.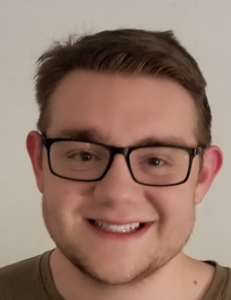 Shea Husband (Class of 2022) is a rising sophomore from a suburb of Los Angeles, California. He loves to travel and has lived in Germany in addition to LA. He is a Linguistics major and in his free time, Shea enjoys cooking, singing, training in traditional Japanese jujutsu, as well as learning as many new languages and cultures as he can. He is very much looking forward to meeting new students from around the world!
Zixuan Zheng (Class of 2022) is from Beijing, China. She is a theater major and a music minor. She loves singing in her spare time. She also enjoys traveling during vacation. This is her first year mentoring, and she can't wait to meet you all.
Xiaoyu (Linda) Zhang (Class of 2022) is a sophomore planning on majoring in Psychology and International Studies. She calls Chengdu, China home and went to high school in Lancaster, PA for 4 years. At Mac, She is a member of the Chorale and the Ethics Bowl team. Music, books and especially good food help her make it through the Minnesota winter. She is looking forward to becoming a mentor and getting to know you all this fall!
Fengyuan (Andrea) Liu, (Class of 2022) is originally from China and lived in the Chicago area for three years prior to Macalester. Undecided about her major, she is exploring all the exciting possibilities offered here at Mac. She enjoys reading, swimming, eating, and being goofy with her friends. Andrea started working at ISP in the spring of 2019. She is thrilled about being a mentor and meeting everyone in the fall!
Alexander Hopkins (Class of 2022) was born in Boston, Massachusetts but has lived in Johannesburg, South Africa since 2010. He plans on majoring in Economics. He enjoys watching and talking about sports, playing board games, spending time with friends and playing rugby. He is really looking forward to being a mentor and excited to meet you all in the fall.
Rita (Class of 2022) is a sophomore and was born and raised in China. She plans to major in Applied Math and Statistics and Economic. She likes to experience different cultures and starts to learn German in Macalester. During her free time, she enjoys watching funny or romantic TV series, reading novels, and trying different restaurants. She is very excited to be an ISP mentor and meet new people around the world.
Healeam Jung (Class of 2022) is a Sophomore majoring in Chemistry with a potential emphasis in Biochemistry. She is from Incheon, South Korea, but when she was in 5th grade she went to an international school in India. She enjoys taking a walk to the Stone Arch Bridge, having bubble tea, playing the piano, bowling, and cooking with her friends. At Macalester, she serves in the board of Koreans at Macalester (MacKCO). She can't wait to meet you guys all!
Nethmi Bathige (Class of 2022) is originally from Colombo, Sri Lanka and she spent the last two years of high school studying in Singapore. She is a sophomore majoring in biology and geography. She enjoys discussing and researching topics related to recent political developments around the world. In the Twin Cities, she loves visiting all kinds of museums and the Como Conservatory. During this summer, you can find her doing my on-campus job, walking to the Mississippi and trying out new ice cream flavours at Nelson's. She is also a huge smoothie addict. She is looking forward to welcome the new batch of international students and excited to be an ISP mentor for the first time.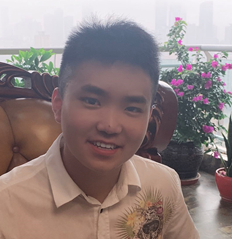 Eric Li ( Class of 2022) is a sophomore with intended major of Applied Math and Economic. Born in Guangzhou, China he then moved to inland Chongqing before he came to Macalester. He likes to keep up with the latest political affairs. In his spare time, he enjoys playing badminton, cooking and reading. He looks forward to knowing all of you!
Connie Zhang (Class of 2022) is a Sophomore and is originally from BeiJing, China and spent her last six years in Seattle, Washington. She is planning on double majoring in Statistics and Economics. At Macalester, she enjoys a good cup of milk tea and is a part of the Macalester First Aid. In her spare time, she loves to cook, read, color, and listen to music. She is excited to meet everyone in the fall.
Apply
*Note:  Information about the mentor dean application will be sent to returning mentors directly.
Applications for the 2020-2021 academic year is opening.
UNDERSTANDING YOUR ROLE AS A MENTOR
As a mentor, you will each be directly responsible for approximately five students as well as aiding fellow mentors with their mentees in the Fall 2020. As students themselves, mentors can answer questions and give suggestions about life, culture and academics on-and off-campus. Mentors work closely with ISP staff to organize informational, cultural and educational discussions of interest for new students. Other expectations include acting as an information giver, tour guide, encourager, educator and learner.
The hours a mentor works per week vary depending on if whether you are involved with Ametrica facilitation. You can expect to work at least 5-9 hours a week between meeting every mentee in person, journaling, meeting Aaron, Luyen, or Kara, and attending planning meetings. Some weeks may require more hours due to ISP or Ametrica events.
As a mentor you will be required to arrive by August 17, 2020, to begin mentor training on August 20. Plan on being at Mac and available to work until school begins. Mentors will work until late October/early November. Because of this, you may need to find another on-campus job that does not interfere with mentoring. Remember that international students may not exceed 20 hours per week of employment, combining all of your jobs.
UNDERSTANDING THE MENTOR APPLICATION STEPS
Below are the various mentor application steps. Each year, ISP receives many more applications than mentor positions available. We are very strict about deadlines so please note them. This is because we believe that applicants demonstrate responsibility by meeting deadlines, and because we receive far more applications each year than positions available. Decisions on choosing mentors will be made by the ISP Mentor Selection Committee, composed of former mentors who graduate in 2019 Aaron, Luyen, or Kara will change decisions if there are outstanding conduct, academic or other concerns. If you are not certain about an issue and if it could affect your eligibility, please check with Aaron, Luyen, or Kara. Note, mentor deans (those who have mentored in the past) go through a different process than new mentors, one that we will describe in more detail once you fill out the Mentor Dean Interest Form (soon).
To apply to be a new mentor, you must complete the following steps to be considered by the Selection Committee. 
Notice: There will have two Mentor Application information Session at 4:45 pm on Nov.13, 2019 and 12:00 pm on Nov.14, 2019. You need to attend one of the sessions before applying to be a mentor. If you cannot show up to any of the two, please contact us directly.
STEP I – INTEREST FORM For New Mentors
You must complete the STEP I Interest Form to be eligible to receive STEP II, the full written application.  This form can be found under our "Forms and Letters" section. The purpose of STEP I is to:
Provide detailed information about the criteria used to select mentors as well as ISP's requirements and expectations for mentors.
Give you ample time to consider if being a mentor is right for you since the expectations and application steps – (especially STEP IV – Simulation) are very rigorous.
Give ISP time to plan for STEP IV – Simulation.
The deadline to complete STEP I is by 11:59 pm on Friday, December 6, 2019, St. Paul time (CDT) aka GMT-6 hours.  ISP will not accept applications after this time. Each year, numerous students ask that we extend the deadline. We don't. STEP I can be completed in a couple minutes.
Tip: We take note which applicants complete this step early.
STEP II – APPLICATION
A lengthy online application will be sent to all eligible who completed the STEP I – Interest Form shortly after the deadline. The STEP II – Application will be due by 11:59 pm on Friday, January 10, 2020, St. Paul time.  No late applications will be accepted after the deadline.
Tip: We take note which applicants complete this step early.
STEP III – SUBMIT A RESUME
Email your resume to kwarren1@macalester.edu by 11:59 pm on Friday, January 10, 2020, St. Paul time.  No late resumes will be accepted after the deadline.
Tip: We take note which applicants complete this step early.
STEP IV – SPRING MENTOR SIMULATION
This is a simulation of being a mentor that gives you the experience of what to expect and gives ISP a real view on your ability to be responsible and follow through.
STEP IV is time-consuming, but a rewarding experience.
Feedback from the simulation is very influential to the Mentor Selection Committee.
You will be assigned two "mentees" who will either be seniors or a combination of a senior and a non-senior.
There will be a training session to prepare you for meeting your mentees.
The simulation is a trial run of the experience of being a mentor during the fall semester. You will have all the same duties as a mentor, but you mentees will have different needs.
Applicants meet weekly with mentees and then journal about meetings.
Applicants meet with your "mentor dean" who supervises you, along with a few other mentors in your mentor group, once a week to go over how your mentees are doing. Mentor deans are returning mentors.
Expect a time commitment of 3 hours/week for 3 weeks  (Feb 3-Feb 23).
Mentor deans and ISP staff will provide feedback to the Selection Committee.
STEP V – ADDITIONAL APPLICATION CRITERIA
The Selection Committee will review applications according to what degree applicants meet all application criteria. Aside from Steps I-IV, additional criteria include:
Obtaining a U.S. driver's license and Macalester van certification (most important)
Completing Allies Project training
Participating in International KidsFest (February 22, 2020)
Completing Green Dot Bystander Intervention Training
Completing a CPR training course
Additional criteria – due by 11:59 pm on Sunday, February 23, 2020
We will not consider late/incomplete applications. Other things that will be considered:
Active participation in Ametrica, Mentor, and ISP programs;
Manageable Fall 2020 semester co-curricular schedules;
Diversity in years, personalities, home countries, regions, gender identities, languages…
Van certified mentors would be hired at Macalester's Tier III pay rate. If we hire students without licenses, they will be paid at Tier II (see Student Employment website).