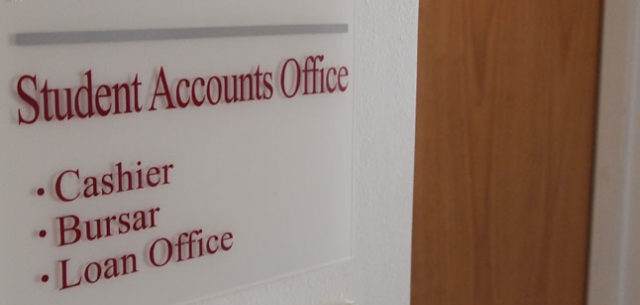 Student Accounts Office Hours
Monday–Friday    9:00 a.m. – 12:00 p.m. and 1:00 p.m. –   3:00 p.m.
Contact Student Accounts
Email: studentaccts@macalester.edu
Phone: 651-696-6161
Student Accounts Office
Cashier
Student Accounts Receivables
Bursar / Director
International Student Loan Office
Institutional Loan Office
Perkins Loan Office
Student Billing Accounts
Graduating Seniors:   We want to bring to your attention an important policy that affects the release of diplomas and transcripts. Macalester College policy requires that all graduating seniors' student accounts be paid in full. Graduates who have a balance due will receive their diploma or transcripts when the financial obligation to the college has been met.   If the April 18th eBill shows a balance due, please make payment promptly to guarantee that you will receive your diploma for graduation.