Contact
Advancement - Support Mac
651-696-6295
866-814-0640 (toll free)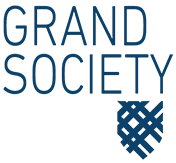 Annual giving at the leadership level—$1,600 and above each year—is vital to the growth of the Macalester Fund.
Macalester's commitment to access, academic excellence and programmatic innovation require Macalester Fund investment; members of the Grand Society are partners in creating a bright and accomplished future for Macalester.
Members at all levels will receive benefits that include periodic insider updates from the president, invitations to special Macalester events, and a gold pin to wear with pride.
---
The Macalester Fund Grand Society
Grand Society membership has five levels for leadership annual giving.
Glen
Members give $1,600-$2,499.
Scotland's glens are woven into its beautiful landscape. Just like those glens, contributors at this level are woven into the Macalester Fund.
Glen level donors help provide crucial support for Macalester's commitment to access.
Scot
Members give $2,500-$4,999.
One of the key reasons for Macalester's Scottish heritage is Charles Macalester, a Philadelphia businessman and philanthropist who was one of the first to pledge support for the college.
Scot level donors create myriad opportunities in and out of the classroom.
Tartan
Members give $5,000-$9,999.
In 1948, the chief of the Clan MacAlister in Scotland ceremonially adopted the college. Ever since, the college's pipe band has worn the authentic tartan of Clan MacAlister.
Members at the Tartan level enable the college to set and attain new levels of excellence.
Additionally, donors that make a four year pledge at the Tartan level can participate in the Macalester Fund Scholars program, which directly supports student scholarship. Learn more about Macalester Fund Scholars.
Highland
Members give $10,000-$24,999.
Like the Scottish Highlands, Macalester enjoys proud traditions and a rich cultural history.
Members at the Highland level show their dynamic endorsement of Macalester's work and investment in the lives of students.
Piper
Members give $25,000 or more.
The music of a single piper opens and closes many Macalester events, and alumni never forget the thrill of marching into Commencement behind the college's pipe band.
Exemplary leadership of Piper level donors provides significant support and inspires others to give generously.