To obtain a Social Security number (SSN), replace a lost or missing Social Security card, or change incorrect information on your Social Security card, you must go in person to the Social Security Card Center located in Minneapolis.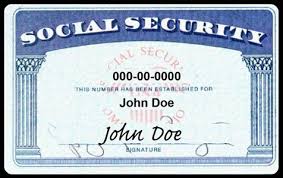 Bring the following documents
I-20 (or DS-2019)
Passport
Location
The Twin Cities Card Center
1811 Chicago Avenue, Suite 2 – Minneapolis, MN 55404
Map Directions
Hours
Monday-Friday 9 am – 4:00 pm (although the line may close at 3:30 pm).
Closed on U.S. Federal holidays. It is often busier on Mondays and Fridays; Wednesdays are typically the best days. Be prepared to wait in line, and try to get there before 2:30pm, as they may close the door if you are not already in line by that time.
After Submitting Your Social Security Application
Request a receipt letter from the Social Security official (proof that you applied and contact information if you have problems).
Wait 1-3 weeks for your Social Security card to arrive.
After you receive your card, you will need to update the following:

Log onto GLACIER and update your profile with your SSN. If prompted to do so, print out required forms, bring your Social Security card and forms to Mac's Employment Services Office at 77 Mac.
If you have U.S. bank account, share your SSN with your bank.
Keep your Social Security card safe! It is not an ID, so keep it somewhere safe and share it wisely.
General Information on Social Security
Information on new and replacement Social Security cards