News & Event Updates
WHAM 101 Lunch and Learn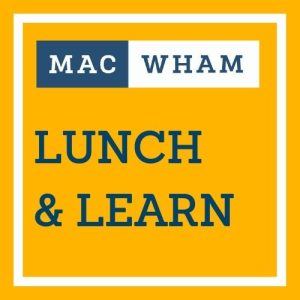 Well-being emerged as one of the central themes of Macalester's strategic plan.  Whether you're new to Macalester, wanting to prioritize your well-being, or you're a leader looking for ways to create a resilient and thriving team, WHAM strives to create opportunities for staff and faculty to care for their physical and mental well-being, all while building meaningful connections and creating a sense of belonging. 
To learn more, visit our Lunch & Learn page and register to join us on Wednesday, September 21 from noon to 12:50 on Zoom
The Make a Move Challenge is Back!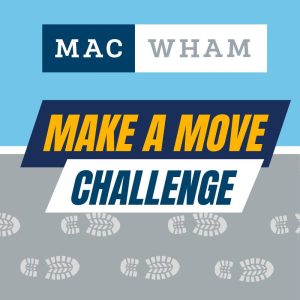 Get ready to challenge yourself—and your colleagues—to move more. Sign up for the Make a Move team challenge to add a dose of friendly competition!
Gather your teammates and join your division's team. Can anyone beat the team from ITS this year?
Registration is open now.  Log on at healthpartners.com/wellbeing or click the Living Well icon in the myHP app. The challenge starts September 11, 2022.  Learn more by visiting our Well-being Activities page.
Fall Session 1 Classes for Staff and Faculty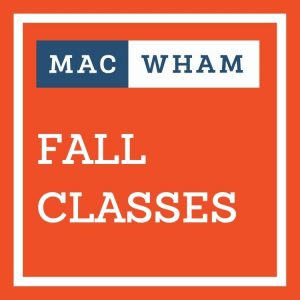 New this fall: try our Pilates-Fascia Fitness class on Tuesday evenings with certified Pilates instructor and Geology and Physics Department Coordinator, Kristine Spangard!  Or build strength and flexibility with our Circuit Training, Boot Camp or Yoga classes.  Lastly, shake-it-off (your stress that is) on Fridays with Dance Cardio.  Registration opens on Monday, August 29 and closes on Wednesday, September 7 at 4 pm.  For class descriptions visit our WHAM Classes page. 
Flu Shots for Staff and Faculty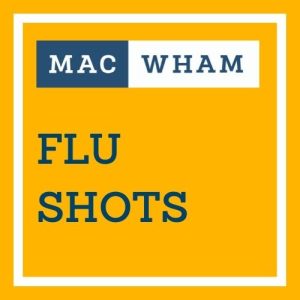 WHAM's annual flu shot clinic is on Tuesday, September 20 from 8:30 a.m. to 12:00 p.m. in the Ruth Stricker Dayton Campus Center, room 207. The vaccination is the Quadrivalent Injectable. This clinic is for staff and faculty only. Most insurance is accepted. Flu shots are covered as preventive care and are free to those with insurance. Without insurance, the cash price is $40, FluMist (if available) $45 or Senior Dose (65+) $70.
Instructions:
Appointments are strongly encouraged, but walk-ins will still be accepted. 

A list of available times will appear. Select an appointment time.

Enter your first name, last name and email address and click "Sign Up Now"

Use the "Add to Calendar" feature to add your appointment to your Google calendar.

You will receive an appointment confirmation via email. Use the "Edit My Sign up" link in your email if you need to change or cancel your appointment.
What to bring:
Bring your completed

 

Flu Vaccine Consent Form (PDF)

Your insurance card and a photo ID

Wear clothing that provides easy access to the upper arm

Follow current masking guidelines
Getting a flu vaccination is the single best way to protect yourself, your coworkers, your family, and our community from the flu (CDC).
Connect with our health coach to reach your goals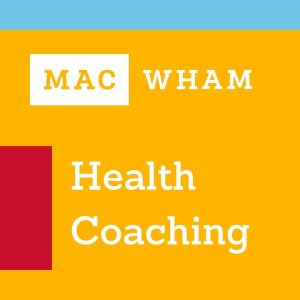 It's time to team up. A professional health coach can be the missing link between setting goals and meeting them. Talk one-on-one with our certified health coach, Kelly Fang, about what's important to you. Whether that's back pain, nutrition, sleep, stress management, exercise or something else – Kelly will work with you to address your unique needs.
If you're on Macalester's benefits plan, take your health assessment to get started at healthpartners.com/wellbeing or use the Living Well button on the myHP app. Then contact Kelly to set up a time.  In-person, walking and video appointments are free and open to all staff, faculty, spouses and domestic partners, regardless of your benefits plan. To learn more, visit our Health Coaching page.
Wellbeats: Your Way to Wellness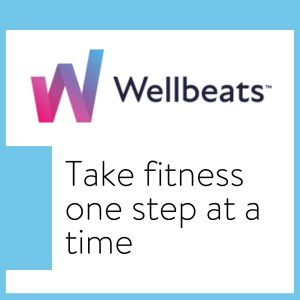 Don't let physical fitness intimidate you. Exercise is more than just high-intensity workouts. It's mainly about getting your body moving any way you can to feel your absolute best. Whether you want to gain more energy or set fitness goals, WHAM can help you complete more activities that focus on physical fitness. 
10,000 steps.  Start your fitness journey one step at a time with our 10,000 steps challenge. In this activity, you will track your steps, set daily goals, and feel your best by getting your body moving at your own pace 
Wellbeats.  Are you bored of the same fitness routine? Switch things up with Wellbeats! Uncover on-demand workouts and challenges guided by a team of friendly, certified virtual trainers. There are a range of activities for everyone regardless of your relationship with fitness. Visit our Wellbeats page for more information.
Access these activities and many more by completing your health assessment! 
Related Sites