News & Event Updates
Unlock your health potential

Few things are more important than your personal health and well-being. But let's face it, 2020 made it a little difficult to focus on health goals. This month we kick-off our 2021 Well-being Program offered through our WHAM Committee, in partnership with HealthPartners.  WHAM is here to help you get back to a healthy routine one step at a time. There's no better time than now to open the door to better health.
Use this program to learn about your health, unlock well-being activities, find what works best for you and ultimately make your health a priority. Visit our Wellness Benefits and Incentives page to find out how you'll get rewarded for participating.
Spring Session 1 Class Registration
We are excited to continue offering our classes for staff, faculty, spouses and partners – virtually with Zoom. Join us for Circuit Training, Boot Camp, Yoga, Mindfulness or Dance Cardio. Registration is open from Monday, January 18 to Wednesday, January 27.  Please register on time. Late registrations are not accepted.  
Classes begin the week of February 1, 2021.  For class descriptions and to register, visit our WHAM Classes page.
Introducing Omada Mind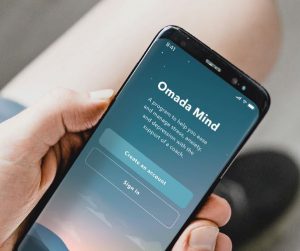 Omada Mind, a new app to help you ease your stress, get better sleep, and find everyday relief, all online and available 24/7.  Learn more on our Resiliency page.
Related Sites