News & Event Updates
Attend Spring Bloom with your well-being in mind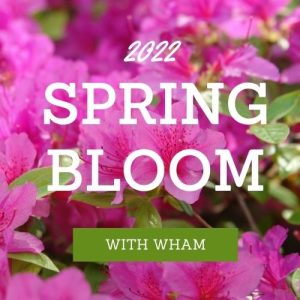 Join WHAM Monday, May 23 – Thursday, May 26 for a chance to connect, reflect and grow.  Learn strategies for moving through procrastination with the Hamre Center's Health Promotion Specialists.  Learn about the importance of caring for yourself while caring for others in our session titled, "(Can You Avoid) Parenting Your Parents."  We're also thrilled to offer two sessions with Ramsey County Master Gardeners: "Spring into Summer" and "Container Gardening."  Lastly, wellness coach, Kelly Fang will help us apply the actionable insights of author James Clear and his bestselling book, Atomic Habits, so you can build a system for getting 1% better every day, no matter your goals.  Visit WHAM's Spring Bloom page for more info.  Register for these events and more using the registration form on Employment Services' Spring Bloom page.
Well-being activities for every-body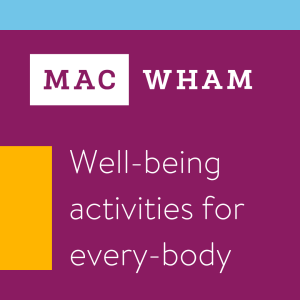 No matter what your ability level is, WHAM has activities to fit your needs. Whether you'd like to focus on emotional health, nutrition, physical fitness or something else – there's something for everyone. Learn more on our Well-being Activities page.
Plus, you can claim your $150 or $300 reward card if you complete your health assessment and two eligible well-being activities by October 31, 2022. If your spouse is covered by the medical plan, they must also participate in order for you to earn the reward. 
Sign in at healthpartners.com/wellbeing or click on the Living Well button in the myHP app to get started. For help signing on, call HealthPartners at 800-311-1052.
Register for Summer Session 1 Classes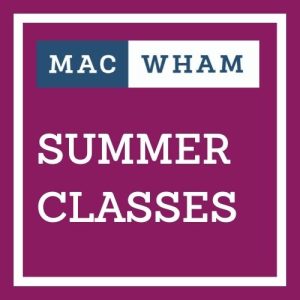 Get the right combination of strength and flexibility this summer with our Circuit Training and Yoga classes.  Registration opens on Monday, May 2 and closes on Wednesday, May 18 at 4 pm. This 6-week series begins the week of May 23, 2022 and ends on June 30, 2022.  For class descriptions or to register, visit our WHAM Classes page.
Your Way to Wellness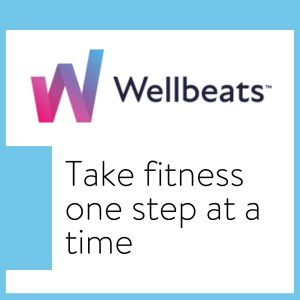 Don't let physical fitness intimidate you. Exercise is more than just high-intensity workouts. It's mainly about getting your body moving any way you can to feel your absolute best. Whether you want to gain more energy or set fitness goals, WHAM can help you complete more activities that focus on physical fitness. 
10,000 steps.  Start your fitness journey one step at a time with our 10,000 steps challenge. In this activity, you will track your steps, set daily goals, and feel your best by getting your body moving at your own pace 
Wellbeats.  Are you bored of the same fitness routine? Switch things up with Wellbeats! Uncover on-demand workouts and challenges guided by a team of friendly, certified virtual trainers. There are a range of activities for everyone regardless of your relationship with fitness. Visit our Wellbeats page for more information.
Access these activities and many more by completing your health assessment! 
Related Sites