News & Event Updates
WHAM Lunch & Learn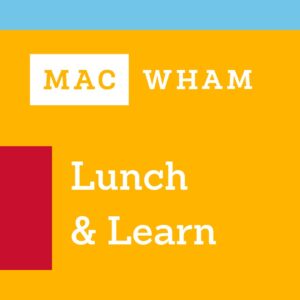 Grief in the Workplace
We all experience the inevitable losses throughout the cycles and seasons of our lives. Our losses include both personal and collective losses: deaths, divorce or breakups, loss of health, job loss, pregnancy loss, loss from natural disasters, other traumatic events, challenging life transitions, losses in our communities, our country, our shared world.
Often, we ask, "What is the 'right thing' to say or do?"; as if there is a 'right way' to respond. Generally, we live in a society where there is a discomfort with death, dying, grief and loss. In this brief workshop we'll discuss beliefs and begin to acknowledge and honor our individual differences and unique needs in relationship to grief and loss.
Register to join us for lunch at 11:45 a.m. on Wednesday, November 15 in the Weyerhaeuser Boardroom.  The session will be from 12:00-12:50 p.m. Visit our Lunch and Learn page to learn more about our presenter.
On-Campus Covid-19 Vaccine Clinic for Staff and Faculty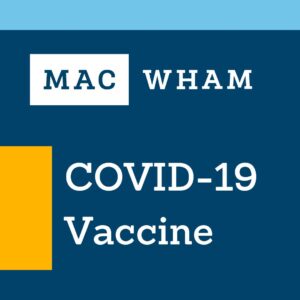 The Hamre Center and WHAM in partnership with CVS Pharmacy are pleased to offer an on-campus Covid vaccine clinic for staff, faculty and students on Tuesday, November 14 from 10:00 a.m. to 4:00 p.m. in the Hamre Center Wellness Lounge, located in the Leonard Center.  The vaccine offered will be the updated COVID-19 vaccine from Moderna.  Flu shots will not be available.  
For employees who have HealthPartners insurance through Macalester College, the COVID-19 vaccine is covered at 100% as preventive care and CVS is an in-network provider.  Please bring your insurance card to your appointment.
Any insurance that is accepted by CVS will be accepted at this clinic. To check if CVS accepts your insurance you can contact your local CVS to run a test claim or contact your insurance plan and make sure CVS is in network. CVS will bill directly to insurance. You must bring your insurance card to your appointment. If CVS does not accept your insurance or your insurance does not cover the COVID-19 vaccine, payment is due prior to the vaccine, and the charge will be $190.99.   
Off Campus Options:
*Please check with your insurance provider to ensure the vaccine will be covered at your chosen location. For individuals on Medicaid please reference the MN Department of Human Services Page on Immunizations for Medicaid specific information. *if your insurance does not cover the COVID-19 vaccine choose a location that is participating in the Bridge Access Program. 
Fall Session 2 Classes for Staff and Faculty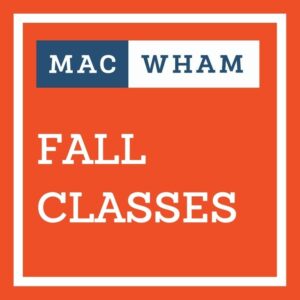 We offer you a variety of classes to support your well-being at work.  New this session: We've added an evening yoga class on Thursdays with instructor: Greg Hines. This class seeks to balance effort and ease through the application of alignment-based postural practice, dynamic movement patterns, vitalizing breathwork and guided meditations to attune the body for optimal function on and off the yoga mat. 
Registration opens on Monday, October 16 and closes promptly on Wednesday, October 25 at 4 p.m.  For class descriptions and to register, visit our WHAM Classes page.
The Make a Move Challenge is Back!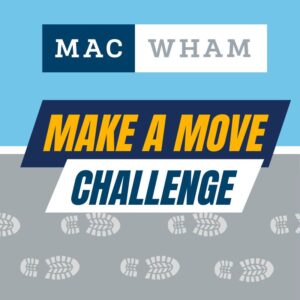 Get ready to challenge yourself—and your colleagues—to move more. Sign up for the Make a Move team challenge to add a dose of friendly competition!
Gather your teammates and join your division's team. Can anyone beat the team from ITS this year?
Registration is open now.  Log on at healthpartners.com/wellbeing or click the Living Well icon in the myHP app. The challenge starts September 10, 2023.  Learn more by visiting our Well-being Activities page.
Build a strong back with Healthy Back!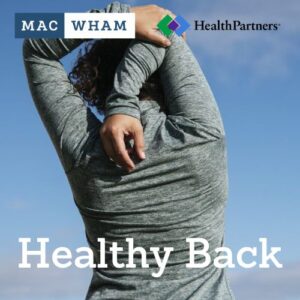 If you've been on the sidelines for a while due to back pain, the thought of getting back into the workout game can be intimidating. Take the initiative today and learn how to strengthen and maintain your back health in this new 4-week activity! Healthy Back includes 3-5 virtual on-demand classes each week offered through Wellbeats, including yoga, strength training and circuits to improve back health in no time!  Log on to healthpartners.com/wellbeing or use the myHP app. After completing your health assessment, locate the Healthy Back activity in your well-being account. Learn more on WHAM's Well-being Activities page.
Tracking your health is easier than ever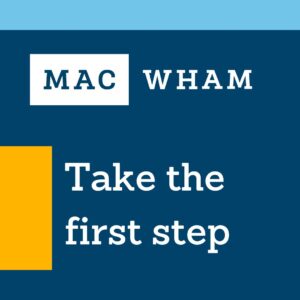 Take your fitness journey one step at a time with the 10,000 Steps Program. Track your steps, or any form of activity, set daily goals and feel your best by getting your body moving at your own pace.
Plus, the myHP app now offers seamless integration with Apple devices so you can track your health and fitness data on your iPhone, Apple Watch and compatible third-party devices. Visit Living Well in the myHP app to sync your data and get moving!
Learn more on WHAM's Well-being Activities page. If you've already completed your health assessment, choose and complete two activities by October 31, 2023 to earn your wellness reward. Log on to healthpartners.com/signin/livingwell or use the myHP app.
Connect with our health coach to reach your goals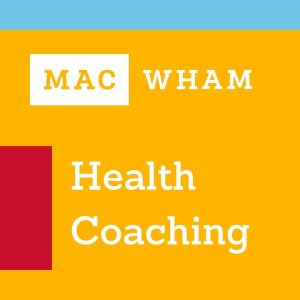 It's time to team up. A professional health coach can be the missing link between setting goals and meeting them. Talk one-on-one with our certified health coach, Kelly Fang, about what's important to you. Whether that's back pain, nutrition, sleep, stress management, exercise or something else – Kelly will work with you to address your unique needs.
If you're on Macalester's benefits plan, take your health assessment to get started at healthpartners.com/wellbeing or use the Living Well button on the myHP app. Then contact Kelly to set up a time.  In-person, walking and video appointments are free and open to all staff, faculty, spouses and domestic partners, regardless of your benefits plan. To learn more, visit our Health Coaching page.
Related Sites