News & Event Updates
Tracking your health is easier than ever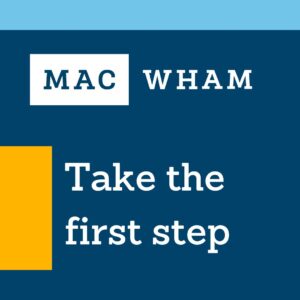 Take your fitness journey one step at a time with the 10,000 Steps Program. Track your steps, or any form of activity, set daily goals and feel your best by getting your body moving at your own pace.
Plus, the myHP app now offers seamless integration with Apple devices so you can track your health and fitness data on your iPhone, Apple Watch and compatible third-party devices. Visit Living Well in the myHP app to sync your data and get moving!
Learn more on WHAM's Well-being Activities page. If you've already completed your health assessment, choose and complete two activities by October 31, 2023 to earn your wellness reward. Log on to healthpartners.com/signin/livingwell or use the myHP app.
Summer Session 1 Classes for Staff and Faculty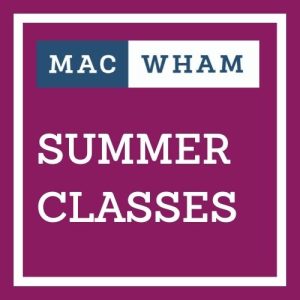 We're excited to announce our Summer Session 1 activity classes for staff and faculty.  Start your week with mood-boosting and heart pumping Dance Cardio on Mondays.  Build total body strength and cardiovascular endurance with Circuit Training on Tuesdays and Thursdays.  Improve your range of motion and relieve chronic pain with our Awareness Through Movement or Movement and Mobility classes on Tuesday evenings or Wednesday mornings.  Hatha yoga on Wednesday afternoons will leave you feeling more calm and refreshed.  
Registration opens Wednesday, May 8 and closes promptly on Wednesday, May 17 at 4 pm.  For class descriptions and to register, visit our WHAM Classes page.
WHAM's Spring Bloom Offerings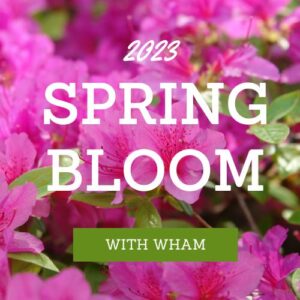 This year WHAM's Spring Bloom offerings focus on our physical health and well-being. The benefits of physical activity are often amplified when we share the experience with others or when we do them in nature, which allows us to enjoy mental and social health benefits too. And with a new season upon us, we're mindful that many of us are looking to start a new routine, learn a new skill, or improve our usual way of doing things.  We've got something for each stage of change. Visit WHAM's Spring Bloom page for descriptions and to register.
Build a healthier mind for a stronger you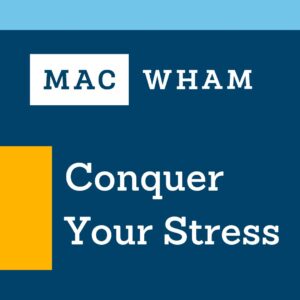 Stress is often out of our control and prolonged stress can negatively impact our physical and mental well-being.  Solutions can come from a variety of sources including individual practices, social and environmental support, as well as systemic cultural changes. While work is currently underway to address ways Macalester can foster employee well-being, WHAM wants to remind you of resources and tools available for employees to explore their own relationship with stress and learn strategies for coping and building resilience.
Well-being activities like Coaching, myStrength, and Tackle Stress are available to help you build healthy thinking habits, learn more about what triggers stress in your life and how to manage it head on. Learn more about each of these tools on WHAM's Well-being Activities page. Completing well-being activities can also help you earn your wellness reward. Complete your health assessment to access the activities at healthpartners.com/signin/livingwell or use the myHP app.
WHAM Lunch & Learn: Sound Bath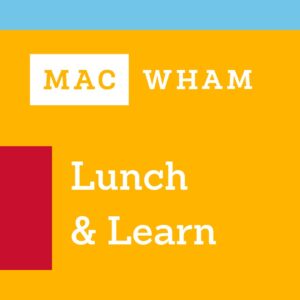 April can be a stressful month on campus. It can feel like the figurative treadmill of our life is increasing the speed and incline at the same time.  We invite you to push the pause button and join us for a sound bath with Marc Anderson.  A sound bath is an immersive experience in which the listener is "bathed" in waves of soft tones and gentle rhythms.  Marc combines the sounds of crystal singing bowls, gongs, hand drums and subtle drones to create a rich and deeply therapeutic experience.  Marc has extensive experience as both a musician and meditation teacher, which allows him to blend skillful musicianship in a manner precisely calibrated for optimal healing and profound relaxation.
This is offered as a hybrid event, but the sound quality will likely be better in person.  Most people like to lay down for sound baths but sitting up works too. Mats and cushions are provided.  Bring a blanket if you'd like something to cover up with. 
Join us for lunch and connection at 11:30 in the lower level of the chapel on Wednesday, April 19. The sound bath will be held in the chapel from 12:00-12:50 pm.
Are healthy choices on the menu?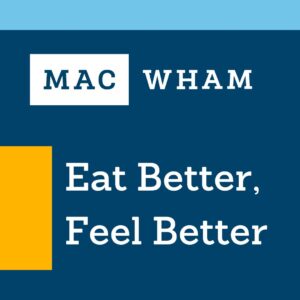 Whether it's to do your best, feel your best or both, we all have our motivations for eating better. But it's not always easy to make smart food choices. Discover what works for your body and lifestyle with activities including Go for Fruits and Veggies, Sugar Smart and Health Coaching.
Completing well-being activities can also help you earn your wellness reward. Take your health assessment to access the activities at healthpartners.com/signin/livingwell or use the myHP app. Learn more on WHAM's Well-being Activities page.
Join WHAM's Racquet Brackets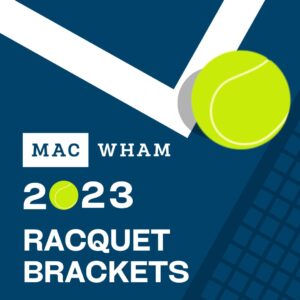 Kick-off spring with a fun and friendly racquet sports tournament.  
Get the blood pumping to your heart and brain with tennis or racquetball, or just stay in your work clothes and burn off some stress with table tennis. All experience levels welcome! 
Spread the word and sign up by Monday, March 13 (one week only!).  Your friendly WHAM Committee members will create the bracket to start; after each game, you record your results and progress through the bracket. Round 1 kicks off on March 20 and all games should wrap up by April 14. All participants are invited to attend a celebration and social hour the week of April 17 where prizes will be awarded!  Visit our Well-being Activities page to learn more.
Spring Session 2 Classes for Staff and Faculty
Try our new morning movement & mobility class!  Get guided mobility exercises designed by trainer Angela Nguyen that are tailored to your body and lifestyle to relieve pain, prevent injury, improve range of motion and improve performance. The class offers simple, easy-to-follow movement and mobility sequences that will take you from your feet, and up the kinetic chain over the course of the series.
Or, choose from our tried and true favorites: Circuit Training, Boot Camp, Yoga, Mindfulness, Feldenkrais® Awareness Through Movement® and Dance Cardio.
Registration opens Monday, March 6 and closes promptly on Wednesday, March 15 at 4 pm.  For class descriptions and to register, visit our WHAM Classes page.
Your 2023 Health and Well-being Program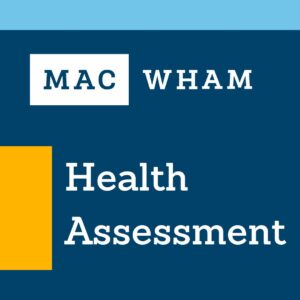 Your 2023 Health and Well-being Program is here. Each year, WHAM's programming is designed with you in mind. Your participation in the health assessment helps ensure that we're offering relevant and valuable activities and events. It's quick, confidential and takes less than 10 minutes to complete. You'll get a snapshot of your current health status, plus you'll be one step closer to earning your wellness reward.
Sign in at healthpartners.com/signin/livingwell or download the myHP app to get started. If you have questions about the well-being program, contact Kelly Fang ([email protected]) or ask your division's WHAM Committee representative. For help logging in, call HealthPartners at 800-311-1052 or email.
Annual Wellness 5k Run/Walk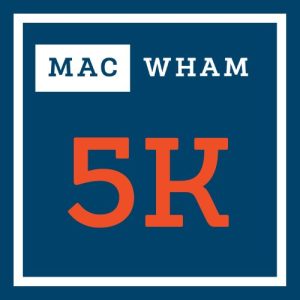 The Wellness 5K  took place on Saturday, October 15 during Family Fest weekend.  This was a great opportunity for staff and faculty to model healthy behavior and self-care for their students, each other and the Mac community.  It was also a great event for the teams participating in our Make a Move Challenge.
A big thanks to Tony Suputo-Swanson, Tiger Simpson, Audrey Seligman, Steve Murry and Scott Hintz as well as the Health Promotion and Athletics staff for putting on a great event. And thank you to President Rivera for getting the 5K started.
Don't forget to record your completion of the 5K at healthpartners.com/wellbeing or download the myHP app and click on the Living Well icon.  Find the 5K activity and mark yourself "Done."
Please enjoy the 5K photo gallery:
Connect with our health coach to reach your goals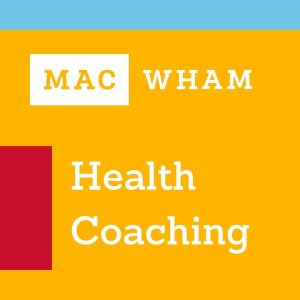 It's time to team up. A professional health coach can be the missing link between setting goals and meeting them. Talk one-on-one with our certified health coach, Kelly Fang, about what's important to you. Whether that's back pain, nutrition, sleep, stress management, exercise or something else – Kelly will work with you to address your unique needs.
If you're on Macalester's benefits plan, take your health assessment to get started at healthpartners.com/wellbeing or use the Living Well button on the myHP app. Then contact Kelly to set up a time.  In-person, walking and video appointments are free and open to all staff, faculty, spouses and domestic partners, regardless of your benefits plan. To learn more, visit our Health Coaching page.
Related Sites