Upcoming Lunch & Learns
Our lunch and learns offer staff and faculty a learning environment which promotes healthy lifestyle choices by increasing awareness, and supporting lifestyle changes.  Lunch and Learns also offer an opportunity to gather, create connections and build relationships, which helps support your social-emotional well-being. We know that healthier lifestyles among faculty and staff will in turn create happier, more productive individuals who benefit themselves, Macalester, and the greater community.
Our lunch and learns for fall 2020 will be offered on Zoom.
---
Wednesday, October 21, 2020
The Revolution Starts From Within: Self-Care through Deep Listening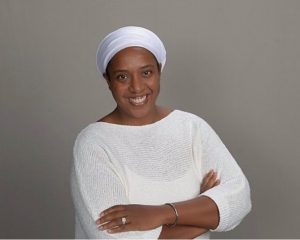 This quick lunch and learn will offer the opportunity for you to pause, connect in with yourself and listen to what is happening for you at this moment in time. Rebeka Ndosi will lead one or two simple breath and/or movement practices for rooting your energy and coming to stillness and expanded awareness of your inner landscape. 
Register for the October 21 WHAM Lunch & Learn from noon to 12:50 pm on Zoom.
Rebeka Ndosi, L.AC, M.S., RYT-200 is a licensed acupuncturist and herbalist, teacher of Kundalini yoga & meditation, a certified community coach in healing justice and a certified soul answer healer. She is creator of Warriors of Light: Tools & Techniques for Feeling Healthy, Happy and Whole featuring youth of the African diaspora and founder of the Youth Healing Justice Network.  Dedicated to building a culture of mind, body and wellbeing practice for youth of color and the adults in youths' everyday spaces and places, her work recognizes, honors and nurtures the individual and collective wisdom that we hold and is driven by the firm belief that lasting, revolutionary change and healing starts from within. She focuses on practical, relevant and integrative healing modalities to support children and youth, especially indigenous youth and youth of color, and the adults and communities who surround them in relieving stress, processing and healing from trauma, and affirming their greatness. Rebeka was named the 2019 "Artist in Healing" by Minnesota Women's Consortium. Website: https://www.alifeinpractice.com 
---
Next Lunch & Learn: Wednesday, November 18, 2020