Lunch & Learns
Our lunch and learns offer staff and faculty a learning environment which promotes healthy lifestyle choices by increasing awareness, and supporting lifestyle changes.  Lunch and Learns also offer an opportunity to gather, create connections and build relationships, which helps support your social-emotional well-being. We know that healthier lifestyles among faculty and staff will in turn create happier, more productive individuals who benefit themselves, Macalester, and the greater community.
Our lunch and learns will be held on Zoom until further notice.
---
Upcoming Lunch & Learns
Thursday, November 18, 2021
Therapeutic Approaches for Healthy Aging
Laura J. Niedernhofer, MD, PhD, Director, Institute on the Biology of Aging and Metabolism, UMN, and Paul Robbins, BA, PhD, Associate Director, Institute on the Biology of Aging and Metabolism, UMN
The fraction of the world population who will be 65 years old or greater will double between 2015 and 2050. Eighty percent of those individuals will have at least one chronic disease.  We know exercise and diet can have positive effects on chronic diseases, however additional therapeutic approaches are needed to extend the period of healthy aging for the world's aging population. Join us on November 18 when Drs. Laura Niedernhofer and Paul Robbins from the University of Minnesota present their work on developing therapeutics, targeting the hallmarks of aging, that have advanced to clinical studies.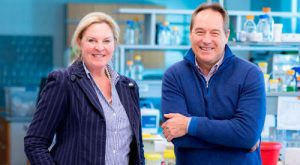 Laura Niedernhofer joined the University of Minnesota in July 2018 to direct the new Institute on the Biology of Aging and Metabolism (iBAM) and Medical Discovery Team on the Biology of Aging. She is also a Professor in the Department of Biochemistry, Molecular Biology and Biophysics at UMN.
Paul Robbins is an associate director at the Institute on the Biology of Aging and Metabolism at the University of Minnesota Medical School, and professor in the Department of Biochemistry, Molecular Biology and Biophysics. He has served as professor of Molecular Medicine at The Scripps Research Institute.
---
Wednesday, October 20, 2021
When Your Light Dims and Passion Wanes
Trystan Hoffman, MS, Well-being Product Manager, HealthPartners
We've probably all experienced times when our work-related passion has waned.  Engagement drops, fulfillment decreases, ambivalence creeps in. Compassion fatigue, burnout, or "career malaise" (or a combination) could all be the culprit.  Whether dealing with a bad day, or finding it hard to get out of bed, this session will arm you with tangible actions to help brighten the light. 
Trystan uses her education and experience in exercise science and worksite health promotion – and her passion for understanding human behavior – to create digital products at HealthPartners. She has an M.S in Exercise Science and Health Promotion and has worked at Mayo Clinic, BlueCross BlueShield, and HealthPartners. To balance her life, Trystan enjoys spending time with her husband and dog, strength training, reading mystery novels, and volunteering at a local food shelf. 
---
Past Lunch & Learns
Wednesday, April 28, 2021
Gardening in the Pandemic for Physical, Mental, and Emotional Wellbeing
Join us on Wednesday, April 28 as we discuss how one community garden offered healing and empowerment during the pandemic. Gardeners Greta Klawiter-Lein and Bex Klafter will describe their experiences working in a community garden in North Minneapolis. Come and learn about starting your own community garden, the importance of food justice, and the magic of kohlrabi.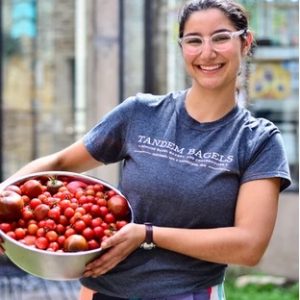 Bex Klafter (she/they) grew up in New York City yearning for the outdoors. After attending Carleton College in Northfield, MN, they began their work at Redeemer Center for Life (RCFL), a small. Black-led Northside organization. Following her passion for food justice and the outdoors, Bex works in the Redeemer Community Garden, in addition to her work as Director of Donor Development. She loves building community by growing, cooking, and eating food together!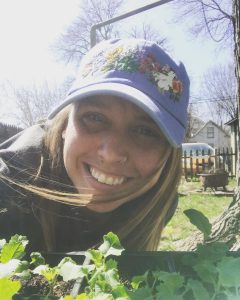 Greta Klawiter-Lein grew up outside of Northfield, MN on a small farm, with chickens, wildflowers and a substantial garden run mostly by her neighbors. Being around people, in a garden, were the pillars of her childhood. She attended college at Gustavus Adolphus in St Peter, MN, and studied Psychology. After college she, like many, struggled to find meaning and purpose in my life, so she left her serving job and traveled. During her travels, Greta did work exchanges at a handful of farms across North and South America. It was a combination of her travels, working on farms, and reconnecting with her roots that lead Greta back to Minnesota in 2018. She started volunteering as Garden Coordinator at Redeemer Center for Life that spring. She says, "It has been 3 years of adjusting, learning, growing, and the excitement of being in the city. Living in an urban setting is difficult at times, but bringing people into the garden to grow food, to celebrate, and to connect is my greatest joy, and makes it worth it."
This spring, Greta and her partner launched their new business, Sovereign Starts Seedling Company, with the goal of supporting other community gardens in growing food together! Their motto is: "Grow food, grow community!" 
---
Wednesday, March 24, 2021
Transforming your Life through your Space: Using your home as a tool for well-being, with Susan Shehata
Your space reflects your life. All your goals and obstacles are present in your surroundings. This may include career, family, relationship and financial goals. This talk is designed to give you tools that help you recognize what parts of your home and life keep you stuck and how to create positive change.  By creating awareness and supplying concrete tips, Susan educates and empowers you on how to use your home to transform your life.
Learn how your home is reflecting your personal challenges

Learn what the key rooms in your home symbolize

Identify your biggest problem area and what it says about your life
This talk will coincide with our four-week Home Harmony activity that begins on March 22.  Please visit our Well-being Activities page to learn more.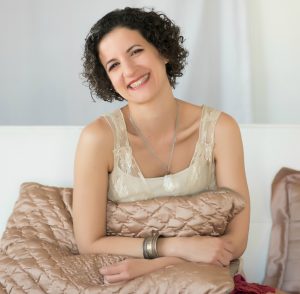 Susan Shehata is a Wellness Educator and Social Entrepreneur, who specializes in helping you Unstick your Story, by releasing the limiting beliefs that keep you stuck. She does that through speaking, writing, wellness services, educational programs, business masterminds and events.
Susan has been a certified wellness professional, facilitating and educating on transformational healing with an emphasis on trauma recovery, for eighteen years. She is also a credentialed mediator (Qualified Neutral under Rule 114 of the Minnesota General Rules of Practice), and a trained Conflict Coach through the Conflict Resolution Center (Minneapolis).
Susan is a connector who is passionate about supporting other entrepreneurs, community building and inspiring individuals to take action in ways that benefit themselves and humanity.
---
Wednesday, February 24, 2021
COVID Vaccine Questions and Answers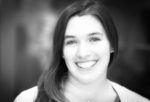 Please join if you'd like to learn about how the COVID vaccines work and the effect vaccination will have on our community. There's a lot of talk about the COVID vaccines. If you've wondered what an mRNA vaccine means, how the COVID vaccines were able to be developed so quickly, or what the public health impact of vaccination will be, we'll address these questions and more.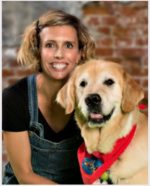 Macalester chemistry professor Leah Witus has made an educational video for science communication with the broader public to explain the biochemistry of the COVID mRNA vaccines. Dr. Steph Walters, MD, MPH is the medical director of the Hamre center and co-chair of the Infectious Disease Task Force. She has extensive experience in public health and has been instrumental in guiding our community through the pandemic. 
---
Thursday, February 4, 2021
Stress, Mood and Immunity
Join us for a presentation connecting the dots between stress and the immune system, presented by Dr. Sara Jean Barrett of Wellness Minneapolis. We will cover everything from mindset, sleep and stress eating to vitamin D! This presentation will focus on practical tools you can use to keep your immune system strong and manage your stress response.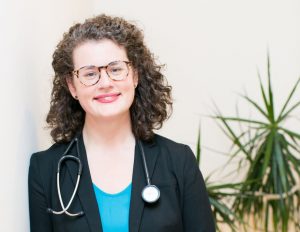 Dr. Sara Jean Barrett is a registered Naturopathic Doctor in Minnesota.  She received her B.S. in Biology with highest honor from The Georgia Institute of Technology. Dr. Barrett graduated first in her class with a Doctorate of Naturopathic Medicine from the Southwest College of Naturopathic Medicine in Tempe, Arizona.
Dr. Barrett co-founded Wellness Minneapolis, an integrative clinic located in the Kingfield neighborhood of Minneapolis. Dr. Barrett believes that integrative care is the future of medicine and is dedicated to creating an environment where patients and providers thrive.
In her private practice, Dr. Barrett specializes in treating patients with autoimmune disease, chronic illness, digestive concerns and hormone imbalances. She takes pride in the relationships she establishes and works to empower everyone she encounters to make those important changes that will enhance their lives.
Dr. Barrett is also the President of the Minnesota Association of Naturopathic Physicians, a non-profit organization dedicated to the advancement of Naturopathic Medicine in Minnesota.
---
Wednesday, November 18, 2020
Integrating the Lessons of 2020: Looking Back In Order to Move Forward
This past year has challenged us on so many levels, individually and certainly collectively. As 2020 comes to a close, it seems like everyone is ready to put this year behind them. Without slipping into toxic positivity or bypassing, how can we mine this past year for the messages and medicine it did have to offer us? How can we write our narrative of our experiences this year–individually and collectively–from a place of agency rather than one of disempowerment? It's true that it often felt as if things were constantly happening *to* us, and when we can acknowledge, process, and integrate our experiences and feelings–especially of hardship–we can move forward from a place of grounded power. 
grey doolin, M.Ed. (they/them) will give attendees the opportunity to:
Take a wide lens look at 2020, both from an individual and collective (staff & faculty) perspective

Honor the hardship and challenges of the past year
Create a list of gratitudes
Rewrite any narratives from a disempowered stance to one of agency
Begin to integrate the learnings from this past year
Create a vision for how to move forward
Learn how to best support trans students and the broader LGBTQ community as the year wraps up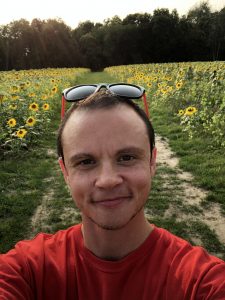 grey doolin, M.Ed. (they/them) is a transgender thought leader and mentor helping trans folks experience freedom from depression, anxiety, individual/collective trauma, and isolation. After going from a life marked by severe depression, addiction, abusive relationships, and the effects of trauma to one of radical self-acceptance and freedom, grey uses their personal experience and training as a therapist to help other trans folks find the power inherent in their trans identity.
grey is the founder of Trans Mentoring Circles, which are facilitated virtual spaces where trans folks experience a sense of community, connection, and possibility. grey has trained thousands of people–from parents, to early childhood educators, to corporate employees–on what it means to be supportive and competent around issues relevant to trans and gender nonconforming communities.  
---
Wednesday, October 21, 2020
The Revolution Starts From Within: Self-Care through Deep Listening
This quick lunch and learn will offer the opportunity for you to pause, connect in with yourself and listen to what is happening for you at this moment in time. Rebeka Ndosi will lead one or two simple breath and/or movement practices for rooting your energy and coming to stillness and expanded awareness of your inner landscape.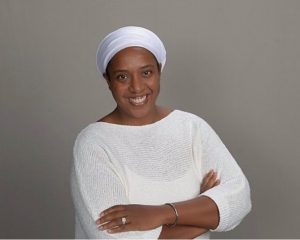 Rebeka Ndosi, L.AC, M.S., RYT-200 is a licensed acupuncturist and herbalist, teacher of Kundalini yoga & meditation, a certified community coach in healing justice and a certified soul answer healer. She is creator of Warriors of Light: Tools & Techniques for Feeling Healthy, Happy and Whole featuring youth of the African diaspora and founder of the Youth Healing Justice Network.  Dedicated to building a culture of mind, body and wellbeing practice for youth of color and the adults in youths' everyday spaces and places, her work recognizes, honors and nurtures the individual and collective wisdom that we hold and is driven by the firm belief that lasting, revolutionary change and healing starts from within. She focuses on practical, relevant and integrative healing modalities to support children and youth, especially indigenous youth and youth of color, and the adults and communities who surround them in relieving stress, processing and healing from trauma, and affirming their greatness. Rebeka was named the 2019 "Artist in Healing" by Minnesota Women's Consortium. Website: https://www.alifeinpractice.com