On-Demand Fitness for EVERY[BODY]
NEW IN 2020

No matter your goals, Wellbeats has a starting point for you and your fitness journey.
Wellbeats is an easy-to-use, on-demand fitness platform to help you workout wherever, whenever, and however you like.
With over 450 virtual fitness classes in 29 channels, there's something for every age, interest and fitness level. From cycling, to yoga, to quick office breaks, there is a class for anyone. 
All staff and faculty on Macalester's health plan, as well as your covered spouses or domestic partners, are eligible to participate.
Never tried Wellbeats? Watch this Demo:
Here's how to get started:
STEP 1
Log on to your HealthPartners Well-being account: healthpartners.com/wellbeing and complete your health assessment to unlock all the well-being activities.
You can visit the HealthPartners portal via your preferred internet browser on a laptop, tablet, or mobile device.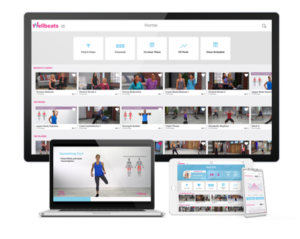 STEP 2
Find the Wellbeats activity card and click the "Get started" button
STEP 3
You will automatically be redirected and signed into Wellbeats!
If you are using an internet browser on an iOS or Android device, you will be prompted to download the Wellbeats app.  Note:  To revisit Wellbeats, you will still need to log in to your HealthPartners Well-being Portal and select the Wellbeats Activity Card.  When
the Wellbeats app is already downloaded, you will automatically be
redirected to the Wellbeats app.
Get one step closer to receiving a Visa Reward Card
Accumulate at least 500 minutes of activity through Wellbeats (that's only 30 minutes, twice a week, for about 2 months) and you'll get credit for completing this well-being activity. 
By completing the health assessment and two well-being activities by October 31, 2020, employees with employee-only coverage will earn a $150 Visa Reward Card and employees with a spouse/domestic partner on their plan will earn a $300 Visa Reward Card.  For more information visit our Wellness Benefits & Incentives page.