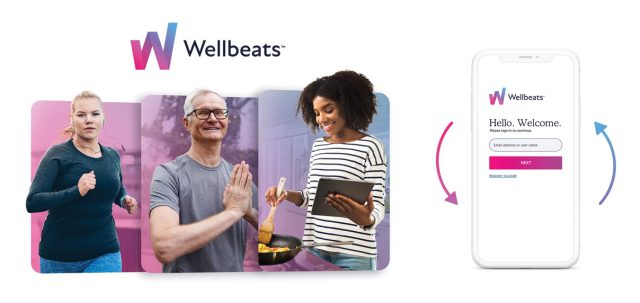 Your Way to Wellness
On-Demand Fitness for every(body)
Access virtual fitness, nutrition, and mindfulness classes with Wellbeats! No matter your age, level, ability, or interest, you can choose what fits your lifestyle.
Whether you're an expert at yoga or new to running, looking for ways to eat healthy or only have 5 minutes to unwind, there are a variety of ways to live a healthy life with Wellbeats.
1,000+ fitness, nutrition, and mindfulness classes led by a team of certified, friendly instructors

30+ goal-based programs

70+ healthy recipes

Easy-to-use and stream on your personal devices at home or on-the-go

Track your progress and receive personal recommendations

Schedule classes in advance and invite others to join

Download classes to play offline

Receive automated reminders to keep you on track
New in 2022
Wellbeats released a brand-new experience in 2022 that places your wellness journey front and center. This includes a refreshed design, enhanced search capabilities, and personalization to help you find what you're looking for easier and faster. 
Note: No changes are made to how or where you access Wellbeats. You may be prompted to re-login to your Wellbeats account on a computer or update your Wellbeats app on iOS or Android to access the new Wellbeats user experience. The Windows app and AppleTV will not be updated at this time.
Here's how to get started:
Using a mobile device:
Download the Wellbeats app in your App Store (for iOS) or Google Play store (for Android) but don't try to login
Log on to your HealthPartners account using the myHP app
Go to the "Living Well" button
Take your health assessment to unlock Wellbeats and your additional well-being activities
Go to Wellbeats on-demand fitness under "My activities"

You will automatically be redirected and signed into Wellbeats!
For first time users, complete and accept the Wellbeats Terms and Conditions
Follow the steps to set-up your Wellbeats profile.
Note: For future workouts, you'll be able to go directly to the Wellbeats app without going  through your HealthPartners well-being account first.  However, if you don't visit the Wellbeats app for 21 days, you'll need to log in through your myHP app or at healthpartners.com/wellbeing to sync with the app again.  If you run into trouble, try deleting the Wellbeats app and reinstalling it to make sure you have the most up to date version.
Download and share the Wellbeats instructions flyer for mobile devices (pdf)
Get one step closer to earning your Reward Card
Accumulate at least 500 minutes of activity through Wellbeats (that's only 30 minutes, twice a week, for about 2 months) and you'll get credit for completing this well-being activity. 
By completing the health assessment and two well-being activities by October 31, 2022, employees with employee-only coverage will earn a $150 MasterCard Reward Card and employees with a spouse/domestic partner on their plan will earn a $300 MasterCard Reward Card.  For more information visit our Wellness Benefits & Incentives page.