Get the expertise of a certified fitness trainer
Macalester has a personal trainers available to help you meet your fitness goals.  Whether you are a beginner or looking to reach that next level, these personal training classes are designed to fit your needs.  Contact them to discuss your fitness needs and gain more information.
Cost
Pricing is based on frequency and length of sessions.  Please contact the personal trainer for pricing.
Sign up
Email the trainer to set up your personal training session.  Your payment is due prior to the start of your training session.  Payments can be made by cash or check.  Checks should be payable to the individual.  This is nonrefundable and your preferred session time is based on availability for that week.
Taylor Ulrich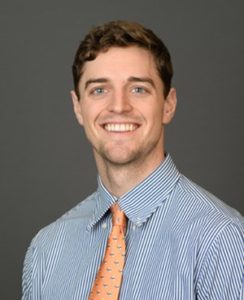 Taylor joined the Macalester Athletics staff as an Assistant Sports Performance Coach in February 2019. He is responsible for training men's and women's soccer, volleyball, and water polo teams. He also serves as Macalester's primary personal trainer and instructor for circuit training and boot camp WHAM classes.
Taylor has experience working with all ages and abilities – youth, collegiate, professional sports performance, personal training, and small group training. He recently transitioned to Macalester from a private training facility in Edina, MN where he held roles of Performance Coach and, more recently, Associate Director of Strength and Conditioning. He has also spent time at the University of Minnesota, Augsburg University, and the University of Wisconsin-Oshkosh.
Ulrich is a graduate of the University of Minnesota, where he earned his Master's Degree in Sport and Exercise Science. He also earned his Bachelor's degree in Kinesiology from the University of Wisconsin-Oshkosh. He is a Certified Strength and Conditioning Specialist through the NSCA. He also holds certifications through USA Weightlifting (USAW-Level 1) and Reflexive Performance Reset (RPR-Level 2).
Contact Taylor at: [email protected]
Lauren Scheneman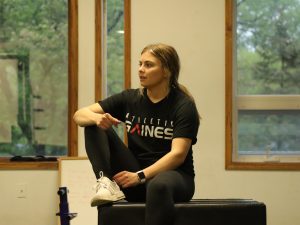 Lauren joined the Macalester Athletics staff as an Assistant Sports Performance Coach in September 2022. She is responsible for assisting with all 21 collegiate teams.
Scheneman has experience with 1-on-1, small group and team training. She has trained at youth, high school, collegiate and professional levels. Scheneman currently trains at a private facility located in Edina, Minn., as a Sports Performance Trainer. She also has interned with a private facility located in Eden Prairie doing team training.
Scheneman has her Bachelor's degree in kinesiology and a minor in sports coaching from the University of Minnesota. She holds a certification from the National Academy of Sports Medicine (NASM) in Performance Enhancement and is currently pursuing USA-W certification.
Contact Lauren at: [email protected] or 763-291-9002