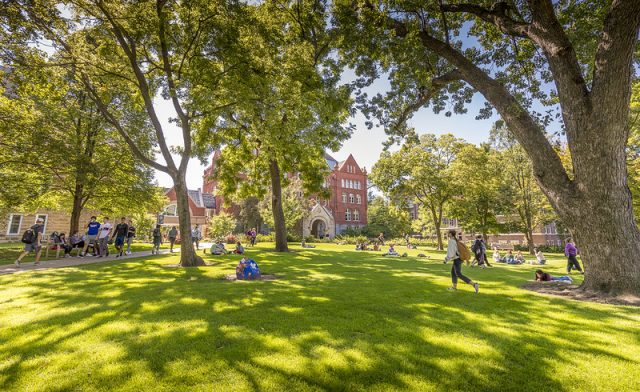 All Executive Board and Issue-Based Officer election results are ranked-choice votings validated by the Election Procedures Commission (EPC) and Registrar's Office. Class Representative elections are by the majority and are validated by the EPC and Registrar's Office.
2021-2022 Executive Board Elections
2021 Executive Board Candidate's Forum
Italics signify winners of class representative elections.
Presidential Election (781 Votes)
| | |
| --- | --- |
| Candidate Name | Votes Received |
| Shreya Nagdev '22 | 392 (50.19%) |
| Ayana Smith-Kooiman '22 | 382 (48.91%) |
| Write-ins | 7 (0.90%) |
Vice President/SSRC Chair Election (744 Votes)

| | |
| --- | --- |
| Candidate Name | Votes Received |
| Jordanella Maluka '22 | 392 (52.69%) |
| Rebecca Gentry '23 | 344 (46.24%) |
| Write-ins | 8 (1.08%) |
Student Organizations Committee Chair Election (660 votes):
| | |
| --- | --- |
| Candidate Name | Votes Received  |
| Alexandra O'Farrell '22 | 649 (98.33%) |
| Write-ins | 11 (1.67%) |
Academic Affairs Committee Chair Election (634 votes):
| | |
| --- | --- |
| Candidate Name | Votes Received  |
| Tom Liu '24 | 634 (98.45%) |
| Write-ins | 10 (1.55%) |
Financial Affairs Committee Chair Election (641 votes):
| | |
| --- | --- |
| Candidate Name | Votes Received  |
| Henry Bump '23 | 611 (95.32%) |
| Write-ins | 30 (4.68%) |
Program Board Chair Election (758 votes):
| | |
| --- | --- |
| Candidate Name | Votes Received |
| Alex Ang '22 | 427 (56.33%) |
| Carter Rutherfod '23 | 327 (43.14%) |
| Write-ins | 4 (0.53%) |