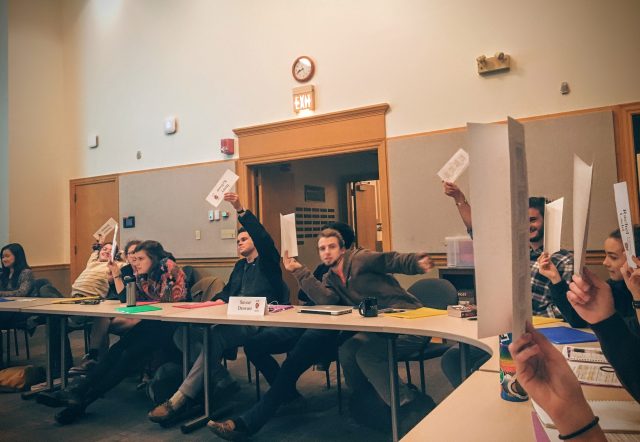 Our Weekly Meetings
We invite all interested students to attend our Tuesday meetings and participate in our discussions. These meetings serve as an open discussion forum where we monitor our progress towards achieving MCSG's overall goals.
We also discuss and vote on a variety of business matters:
If you would like to speak directly to the Legislative Body at a weekly meeting, please email MCSG (

[email protected]

) to be added to our agenda. If you have documents that you would like to be shared with the Legislative Body, please email them to MCSG at least 48 hours before the meeting.