Meet Your 2020-21 Executive Board
---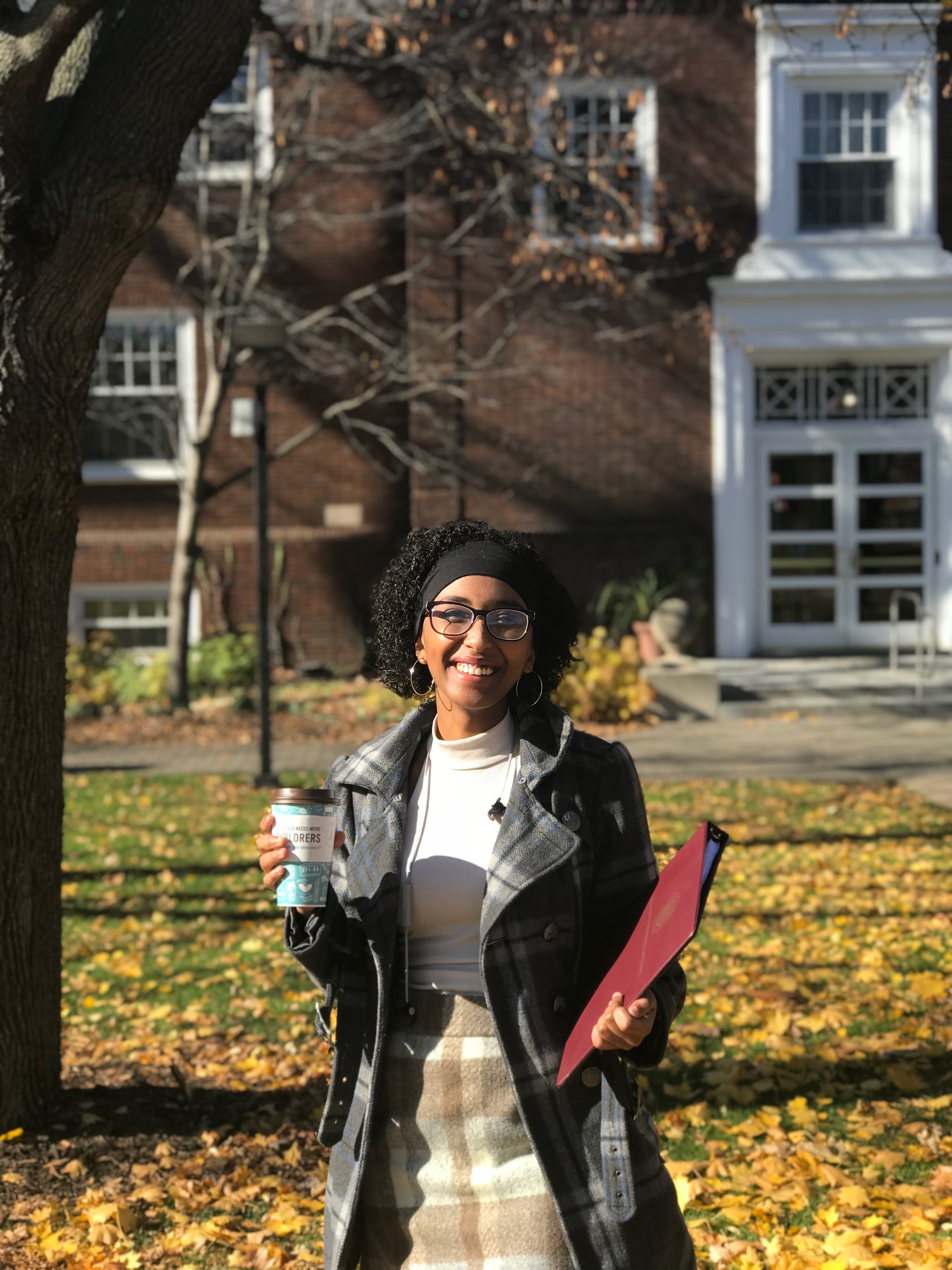 Fatiya Kedir '21
President
fkedir@macalester.edu
Office Hours: Sundays, 11 AM – 2 PM, Thursdays, 4-5 PM, email for a Zoom link
PGPs: She/Her/Hers
Importance of Student Government and Important Issues: I think my committee's overarching goals are to build more transparent and stronger connections with different aspects of the student body. This is shown in projects that focus on food insecurity, anti-hate campaigns, or just providing support or fundings to amazing organizations on campus that can reach even more students. We do a lot of administration stuff that gets a little repetitive but equally as important. My goals for myself are to try to connect with as much range of people(s) and groups on campus as I can and really engage their passions, interests, and ways that I can represent their voice as accurately as possible. My goal for SSRC is to do a more methodical collection of these holes on campus and really tug at resources in and outside of Mac to fill them.
---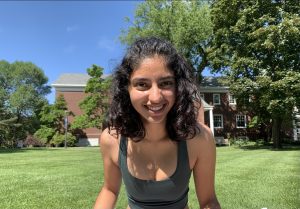 Shreya Nagdev '22
Vice President, Student Services and Relations Committee Chair
snagdev@macalester.edu
Office Hours: Wednesday & Friday, 3:00 – 4:30 PM, Zoom link
PGPs: She/Her/Hers
Who I am and What I Hope to Accomplish: My goals in MCSG are to help simplify the long roundabout way that we get initiatives through. That means I want MCSG to work on initiatives that actually help students rather than ourselves and come to meetings prepared. As chair of SSRC, one of my main goals is to use the community chest to fund initiatives started by BIPOC students. Within the committee, we are working to bring Title IX to the task, as well as working with Financial Aid and Student Employment to help students through the pandemic and in the future.
---
Briah Cooley
Student Organizations Committee Chair 
bcooley2@macalester.edu

Office Hours: Tuesday 1-3 PM, email for a Zoom link
PGPs:
Importance of Student Government and Important Issues:
---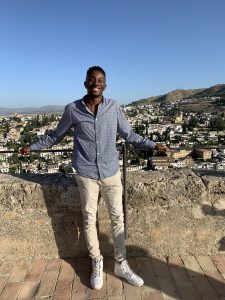 Kareem Greaney '21
AAC Chair
kgreaney@macalester.edu

Office Hours: Wednesday 10:30 – 11:45 AM, Sunday 4 – 6 PM, email for a Zoom link
PGPs: He/Him/His
Who I am and what I hope to accomplish:
I'm hoping to leave the place better than it was when I entered. I wanted to especially help BIPOC students navigate new spaces which we are typically not apart of such as MCSG and make such that resources and support services are accessible and equitable
.
---
Hannah Gilbert '21
FAC Chair
Office Hours:
PGPs: She/Her/Hers
Who am I and what I want to accomplish: I am a senior biology major with a biochemistry emphasis and a chemistry minor.  I have been involved with MCSG since my sophomore year and currently have the pleasure of chairing the Financial Affairs Committee!  In addition to my MCSG responsibilities I am the Co-President of MacEMS/Macalester First Aid, our on-campus emergency medical service, and also co-lead the Macalester Unitarian Universalist group.  Outside of Mac I work nearly full-time as an Emergency Department Technician, originally at St. Joseph's Hospital in downtown St. Paul and now over at Maple Grove Hospital.  When I can find a bit of free time I enjoy baking, knitting, backpacking, and cross-country skiing. 
---
Elizabeth Burton 21′
Program Board Chair
Office Hours: Thursday 4 – 6 PM, email for a Zoom link
PGPs: She/Her/Hers
Who am I and what I want to accomplish: I hope to build community and bridge gaps at Macalester through engagement with the student body. With a strong student base and support system, Macalester students can work together to initiate institutional change. I'm a senior Political Science major and a member of the Program Board since my sophomore year.